Support
in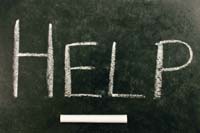 If you need any help or support on any issues to do with our telescopes or educational programmes then you can get help in the following ways:
On Sky
The new observing interface, On Sky, developed by LCOGT is now live. It is significantly differen to the RTI so we have prepared a number of guides to help you observe. Click here to access the Getting Started Guides.
Requesting more time?
Please click here and fill in the form, including the name of the school you are registered under. We will then credit extra time to your account.  Please also specify if your require Slot (hours) or Queue (hours).
Frequently Asked Questions
Please visit our Frequently Asked Questions (FAQ) page for answers to common user enquiries.
Email 
If you have a question and would like to get in contact via email, please use our online contact form, by clicking here.
Telephone
Support Line: +44 (0) 1792 606195

Calls charged at your local phone rate.
If you would like to contact us regarding an issue that is not support, please click here for contact details.
Terms and Conditions
The terms and conditions can be found in the following documents:
| | |
| --- | --- |
| Terms and conditions - UK schools | Download |
| Term and conditions - UK other users | Download |