Detecting the dwarfs!
School:

College Le Monteil ASAM

Website:

Resource used:

Category:
On Tuesday May 18th, pupils at College Le Monteil in France, together with their teacher Andre Debackere, used FTS to image two of the dwarf planets in our Solar System - Pluto and Ceres.
The images of Pluto, taken with the R filter for 30s were then made into an animted gif, shown below. Pluto can clearly be seen near the middle of the image, moving against the starry background.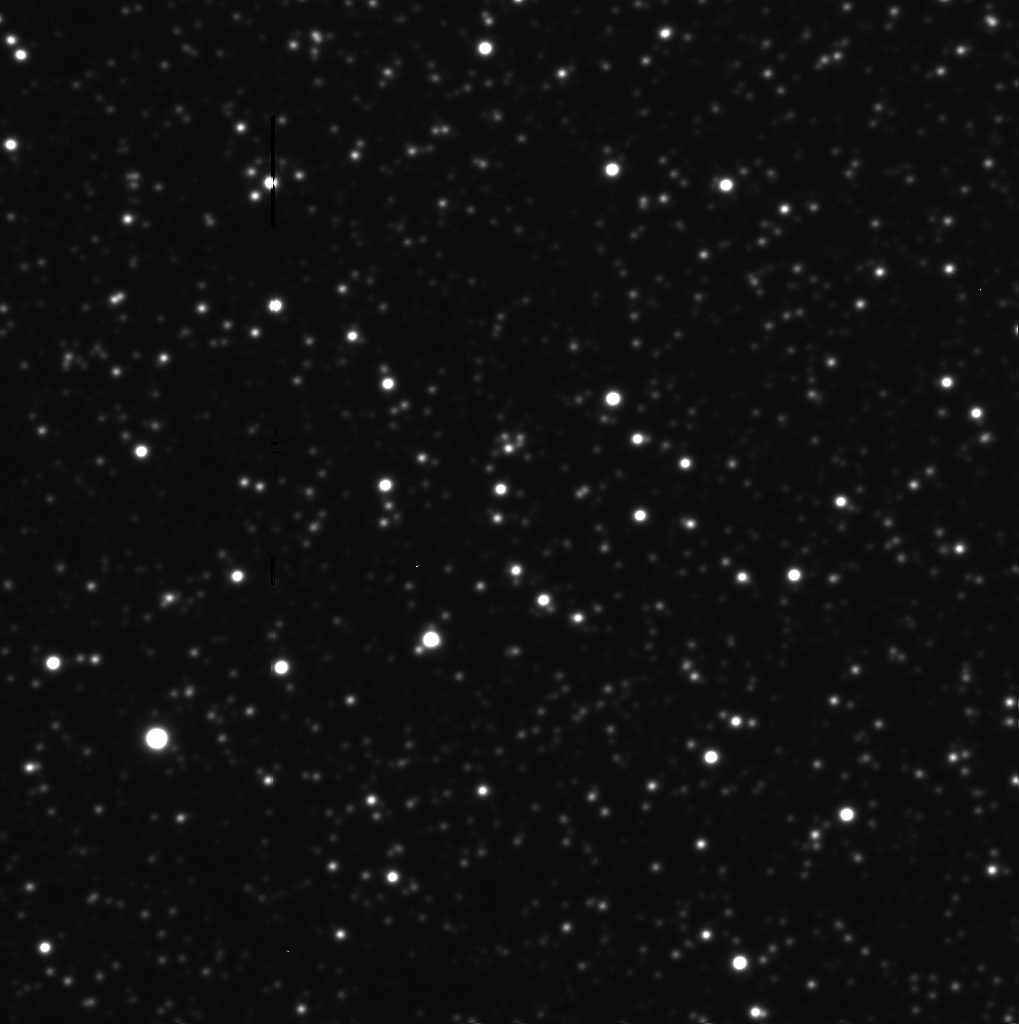 Also shown below is the school's animated gif of Ceres, the smallest known dwarf planet in our Solar System, taken with a 5s exposure using the R filter on FTS.  Ceres is very obvious near the centre of the image!