Faulkes Telescope at Science in the Stadium
in
On the 15th of May, the Faulkes Telescope team were at the Science in the Stadium event in Liverpool. The aim of the event was to try to communciate science to football fans at the Everton FC ground, an audience that might not normally get to learn about astronomy. Several groups of scientists from around the UK, including the Faulkes Telescope team, the Open University and the UK Space Agency, had stands in a nearby sports hall to show off some of the incredible science they are all involved in. Visitors could learn about the Rosetta mission, try out some virtual reality and even see what astronaut food looks like!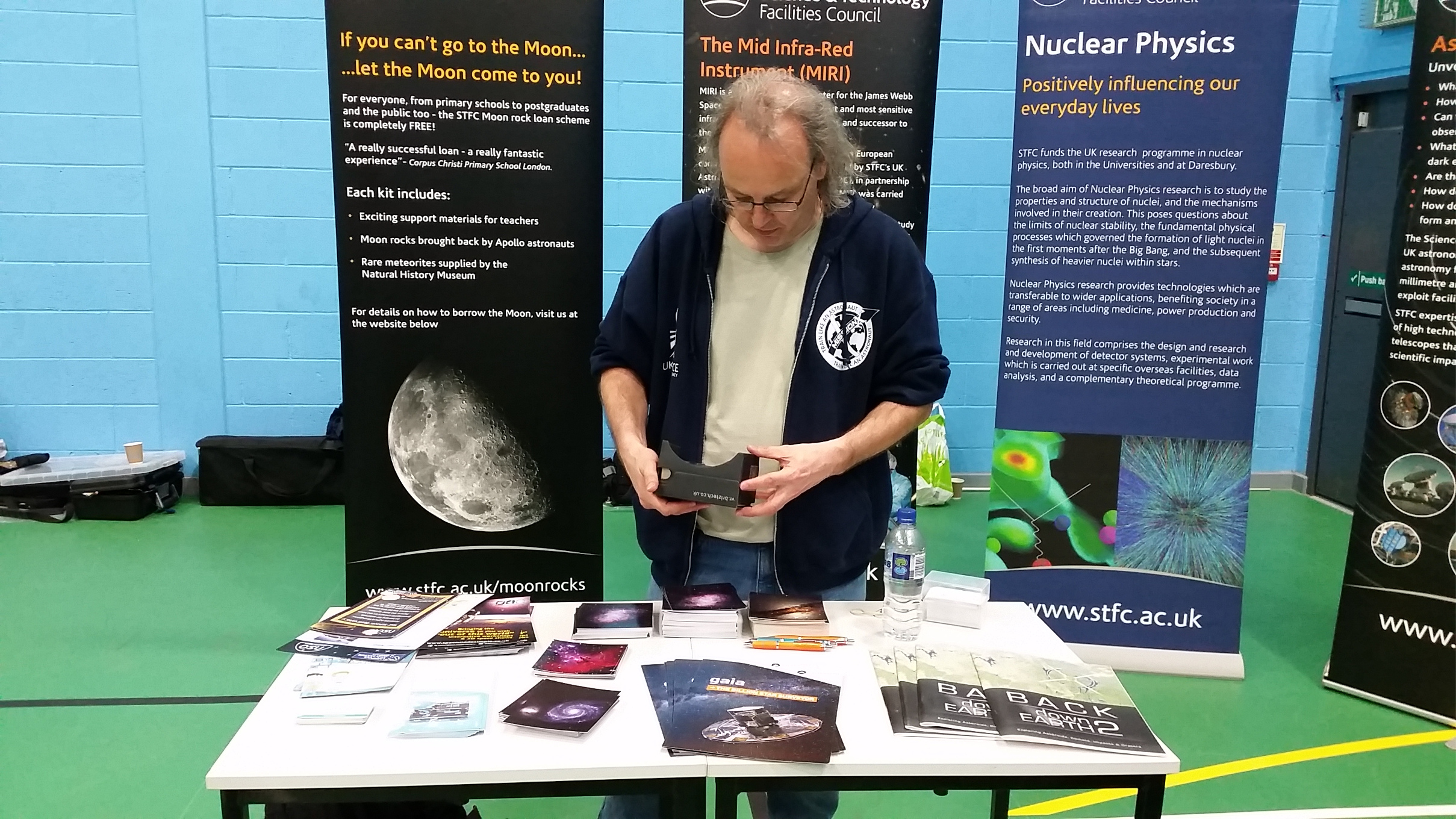 Fraser and Matthew from the FT team were on hand to talk about the Faulkes Telescopes, as well as the various projects that the Faulkes Telescopes are involved with. They also took along two virtual reality headsets which allowed visitors to see what it would be like to be inside the International Space Station. Over 2 hours, hundreds of football fans, who were on their way to see the Everton vs. Norwich football game, dropped in to be inspired by astronomy and the work being done by everybody at the event.
You can check out which events the Faulkes Telescope team will be attending in the future by clicking here.