Galaxy Goodness from Germany!
The high school Evangelisches Gymnasium Lippstadt in Germany have been busy the past few weeks working on making observations of Centaurus A, processing their images and carrying out some photometry. 
Colour images processed by some of the students are presented in the collage below.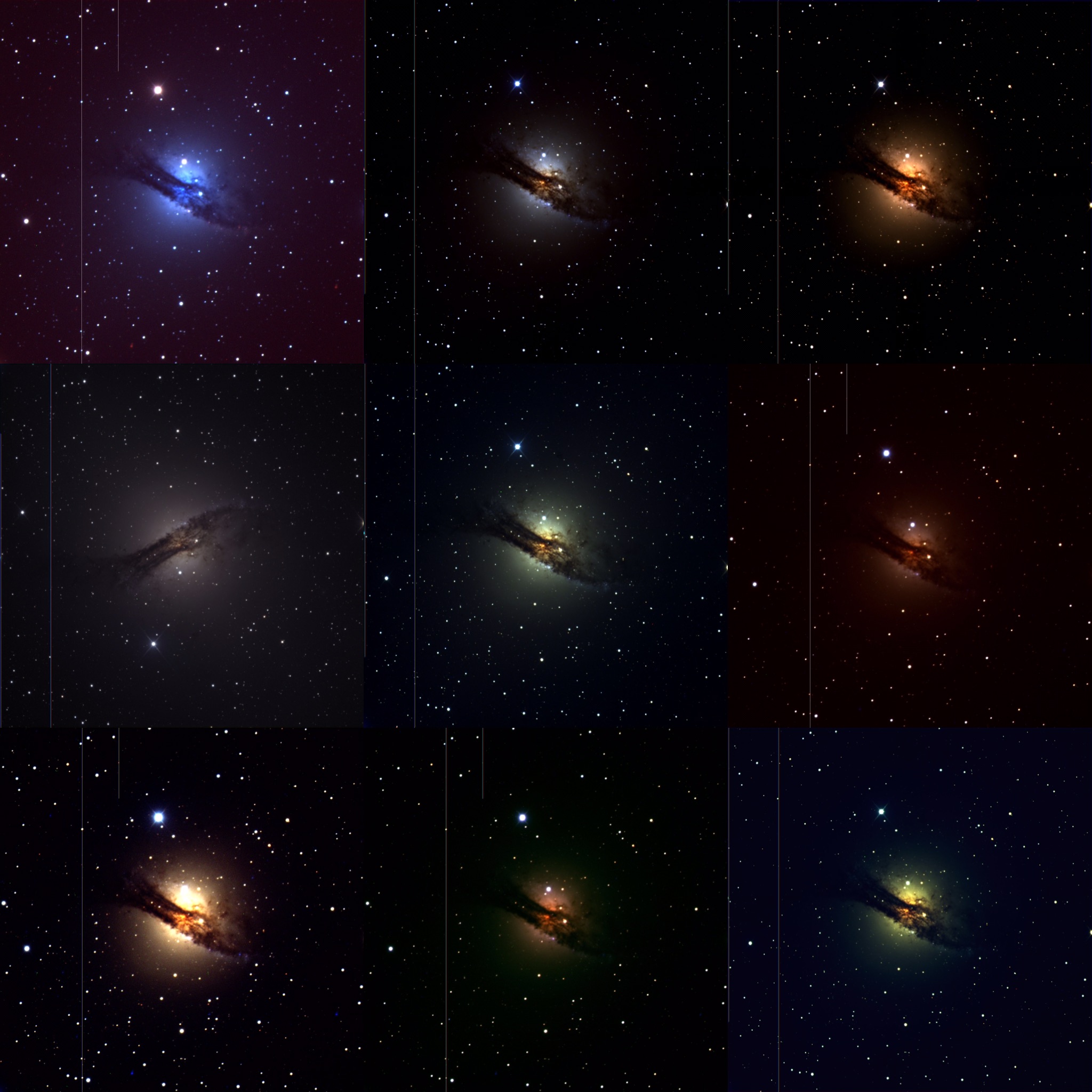 If this wasn't enough, the students also made some observations of the globular cluster Messier 53 (M53). Globular clusters are collections of stars that are bound together by gravity, this one in particular lies nearly 60,000 light years away from us!
To create the image below the students used 15 second exposures of M53 in each of the RGB colour filters on one of the 1-metre telescopes.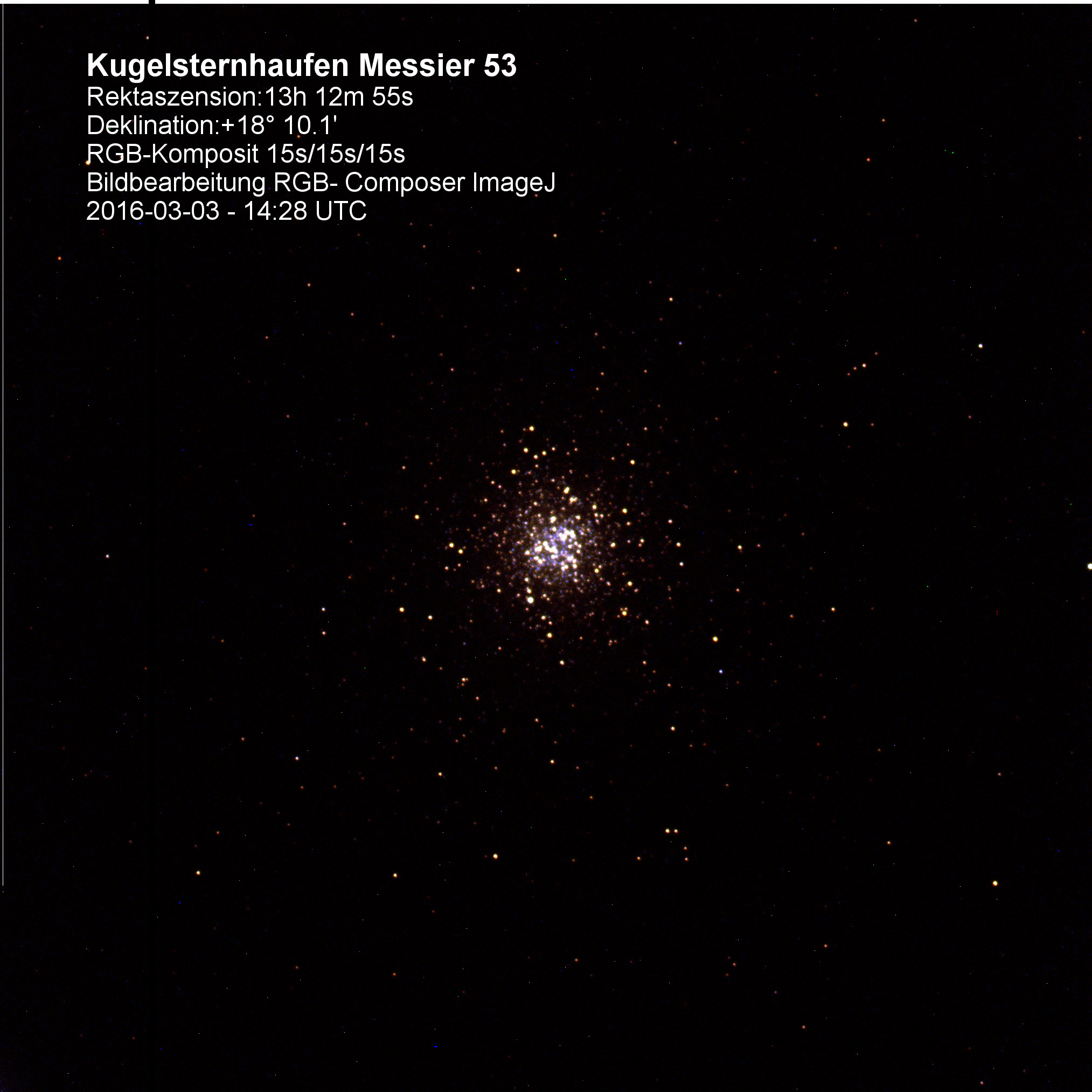 Here's what the students had to say about their experience of using the telescopes:
"We as the students from the German high school "Evangelisches Gymnasium Lippstadt" have chosen to participate in an astronomy class. We meet every Monday afternoon after the regular class and analyze and edit data from the LCOGT. We request observations on the LCOGT website and choose the object that we want to be photographed. In addition we can decide on a telescope, colour filters and the right exposure time. This process only takes a few minutes and we get the RGB images in time for our next class the following week. In order to create an impressive photo, changes in brightness and contrast are made and the three photos are stacked with an RGB Composer. Then we adjust the positions of the three individual layers so that the stars appear white. As a finishing touch we add information about the object, the time and place where the photo was taken.
Thanks to this project we have already published photos of the supernova in the Centaurus A and the globular cluster M53." 
- Astronomie Projektkurs EG-Lippstadt – Ellen Brühl

If you want to make some observations of Centaurus A or Messier 53 for yourself, check out their target pages:
Centaurus A and M53
Then send us your results and we'll upload them to our galleries. Just contact one of the Faulkes team:
sarah.roberts 'at' faulkes-telecsope.com
sophie.bartlett 'at' faulkes-telescope.com