FT Team Visit Space Studio Banbury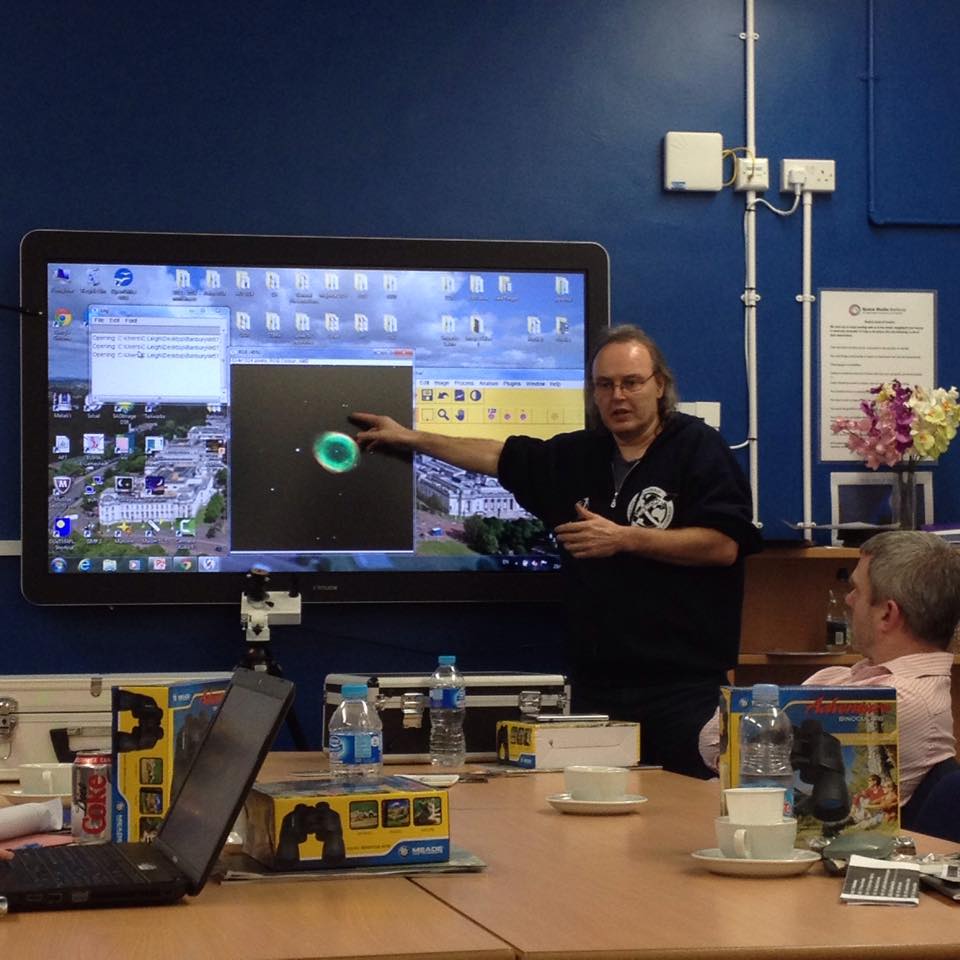 On the 23rd January 2015, the Faulkes Telescope (FT) team participated in a workshop held at The School Observatory at the Space Studio in Banbury, Oxfordshire. This unique school caters for students aged 14-18 with a particular interest in Science, Maths, Technology and Space.
The aim of the workshop was to inform teachers and technicians who are considering opening an observatory at their own schools. The workshop provided numerous guest speakers from the field of astronomy and space.
Hayley Flood, from Space Studio Banbury detailed how the observatory was built and funded and Paul Hill and Neil Hawkins from SiriusAstronomy and Tring Astronomy Centre delivered a presentation that informed and guided participants on the equipment that is available and how best to choose the telescope that is most suitable to them and their school.
Fraser Lewis from the FT team then demonstrated how to carry out Image Processing on the images you obtain from your telescope. This highlighted the artistic side to astronomy and how different colours can be attributed to different components of astronomical objects through colour imaging.
Fraser then followed this with details on the scientific research that can be performed with astronomical imaging on objects including asteroids, exoplanets and open clusters. It was explained how asteroids can be identified from blinking multiple images of the same field, in addition to how light curves can be created to reveal some of the object's characteristics, such as rotation period, shape and albedo.
It was highlighted how these activities can be performed as a classroom activity or as student projects, and how they not only involve science and maths but also planning and teamwork. Teachers were shown how to access the Educational Resources that are available on the FT website which they can use and access for free, and use on the images they could obtain from their observatories.
Chris North from Cardiff University then delivered a presentation that informed the participants of further Astronomy Resources that are currently available to schools and how to access these from the Herschel Space Observatory.
Unfortunately due to poor weather, no observing was possible but participants were able to have a tour of the brand new observatory.
The event not only provided a detailed insight on how to go about building an observatory in your school and the uses that can be made from it, but also proved a useful networking event for people within the field and those who already have telescopes at their schools and were therefore able to share their experiences and achievements that have resulted from having such a fantastic facility.