Information
About us
The Faulkes Telescope Project is an education partner of Las Cumbres Observatory (LCO).
Our aim is to provide free access to robotic telescopes and a fully supported education programme to encourage teachers and students to engage in research-based science education.
Access to our resources and those of our partners is provided at no charge to teachers and students.
Robotic Telescopes

LCO operates a network of research class robotic telescopes. Currently there are two 2-m telescopes, one in Hawaii and the other in Australia and a number of 1-m telescopes at sites across the world. For more up-to-date information on their location, visit the LCO website here. These telescopes are available to teachers to use as part of their curricular or extra-curricular activities and are fully supported by a range of educational materials and a team of educators and professional astronomers.
You can find out more about the Faulkes Telescope Project team by clicking here.
Upcoming Events
A list of our upcoming events, including training workshops can be found here.  
Click on the link below that is relevant to you to find out more.
Why not download or view our
about the resources we have on offer.
Follow us on Twitter @faulkestel
Like us on Facebook
 http://www.facebook.com/groups/33882727946/ 
We are also a partner of the FP7 EU-funded Go-Lab project which will provide access to online and remote laboratories for science education throughout the European Union. It will offer students the opportunity to perform their own investigations and experiments utilising a web-based pedagogic community.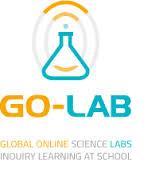 Project (Global Online Science Labs for Inquiry Learning at School) opens up remote science laboratories and their online models (online labs) for the large-scale use in education. Its technical framework – the Go-Lab Portal - offers students the opportunity to perform personalized scientific experiments with online labs, whereas teachers may enrich their classroom activities with demonstrations and disseminate best practices in a web-based pedagogic community. - See more at: http://webcache.googleusercontent.com/search?q=cache:it_NjuMOGw0J:www.go-lab-project.eu/+&cd=1&hl=en&ct=clnk&gl=uk#sthash.5GegfSGw.dpuf