M101 - The Pinwheel Galaxy
RA:

14:00:12.

Dec:

54:20:56.4

Priority

Interesting

Observing Advice

BVR - 90-120s each filter with the 2m FTN

Priority

Interesting

Nightly Visibility

March; Northern hemisphere

Visible dates

Mar 1 2016

-

Mar 31 2016

Further information:

Category: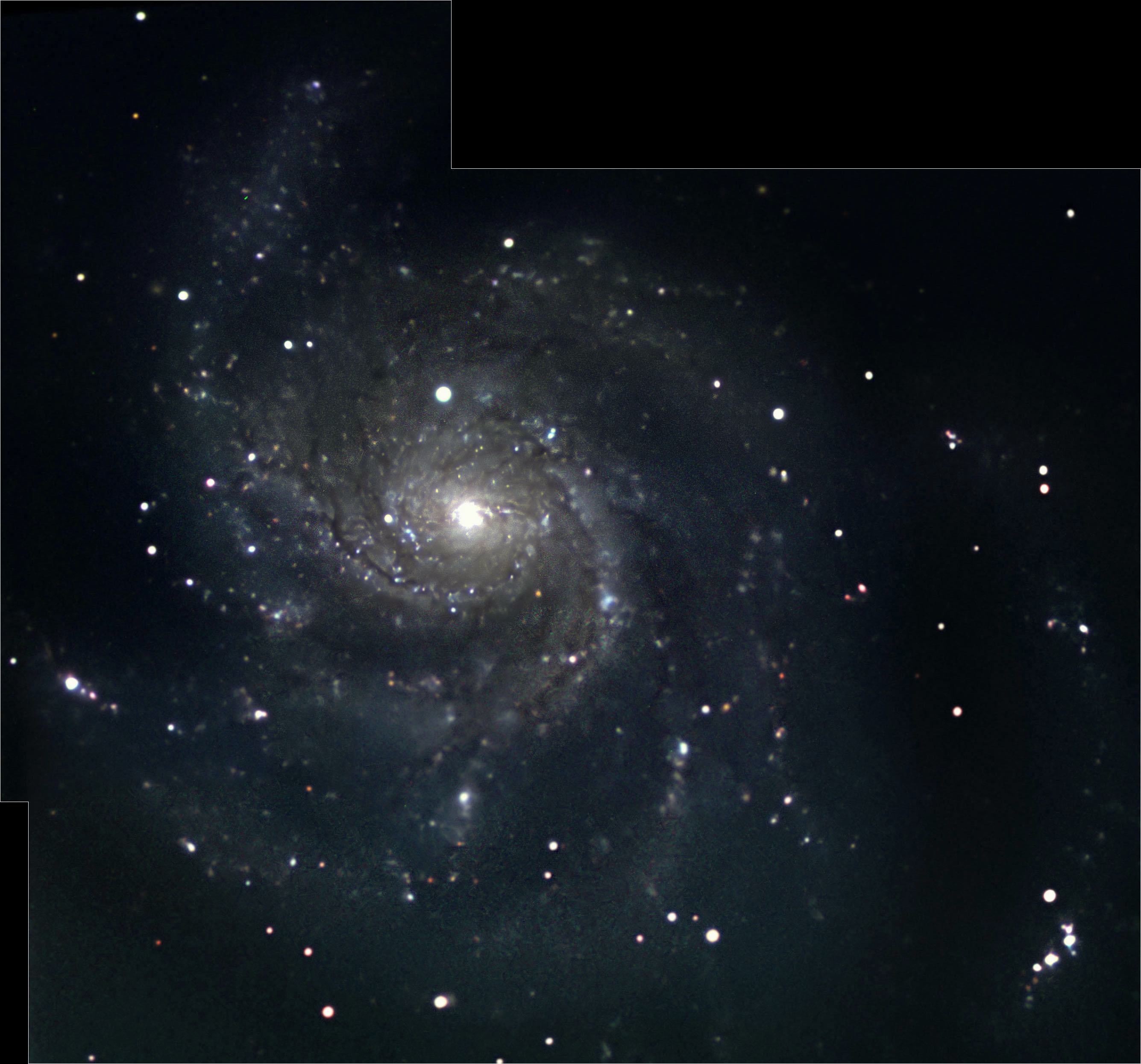 This spiral galaxy in the constellation of Ursa Major is more commonly known as the 'Pinwheel Galaxy'. It is orientated nearly face-on towards us so we get a lovely view of its centre and spiral arms. It was discovered in 1781, and was one of the last entries in the Messier Catalogue. M101 has been the location of a number of supernovae events.