ESEA and PLATON teacher training
In September, the FT Team ran a weeklong training course for six teachers, entitled 'Astronomy Through Space and Time'. In conjunction with the European Schools Education Academy (ESEA; http://esea.ea.gr/) and NUCLIO from Portugal, the teachers (two from Italy and four from Portugal) were able to visit the UK funded by the Erasmus + program.
The teachers visited the Science and Faraday Museums in London as well as being fortunate enough to have backstage tours of the Royal Astronomical Society and the Royal Observatory Greenwich. They also visited the ancient sites of Stonehenge and Avebury before spending a couple of days at Cardiff University learning about robotic telescopes and general astronomy resources. 
On the final day of the course, the six EU teachers were joined by 3 teachers from the UK for the first UK training event of the PLAT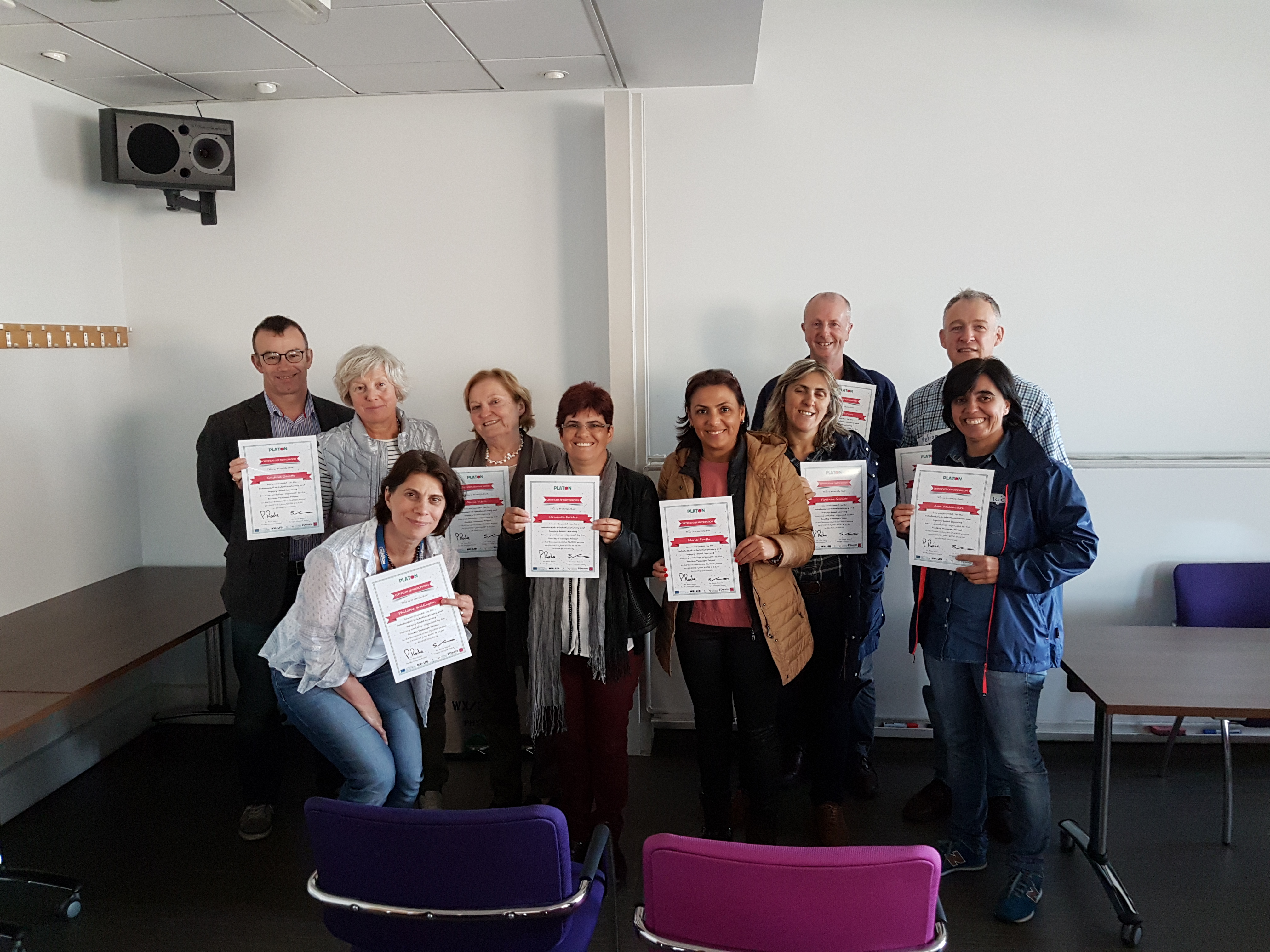 ON (Promoting innovative Learning Approaches for the Teaching Of Natural sciences) project. This is a 2-year EU-funded project which aspires to provide teachers and school communities with a coherent teacher training framework which will update their current teaching practices. The training day for teachers was run by Sarah from the FT team, and Kevin Mosedale, a teacher from Radley College who attended the PLATON summer school in Marathon, Greece this summer.
The aim of the training was to demonstrate to teachers how they could bring interdisciplinary and inquiry-based learning into their classrooms, starting with small changes. The PLATON project will guide teachers to do this with support from their national coordinators (FT in the UK), online resources including training courses, and an online community of teachers and other educators. At the UK event, the teachers took the tangram challenge,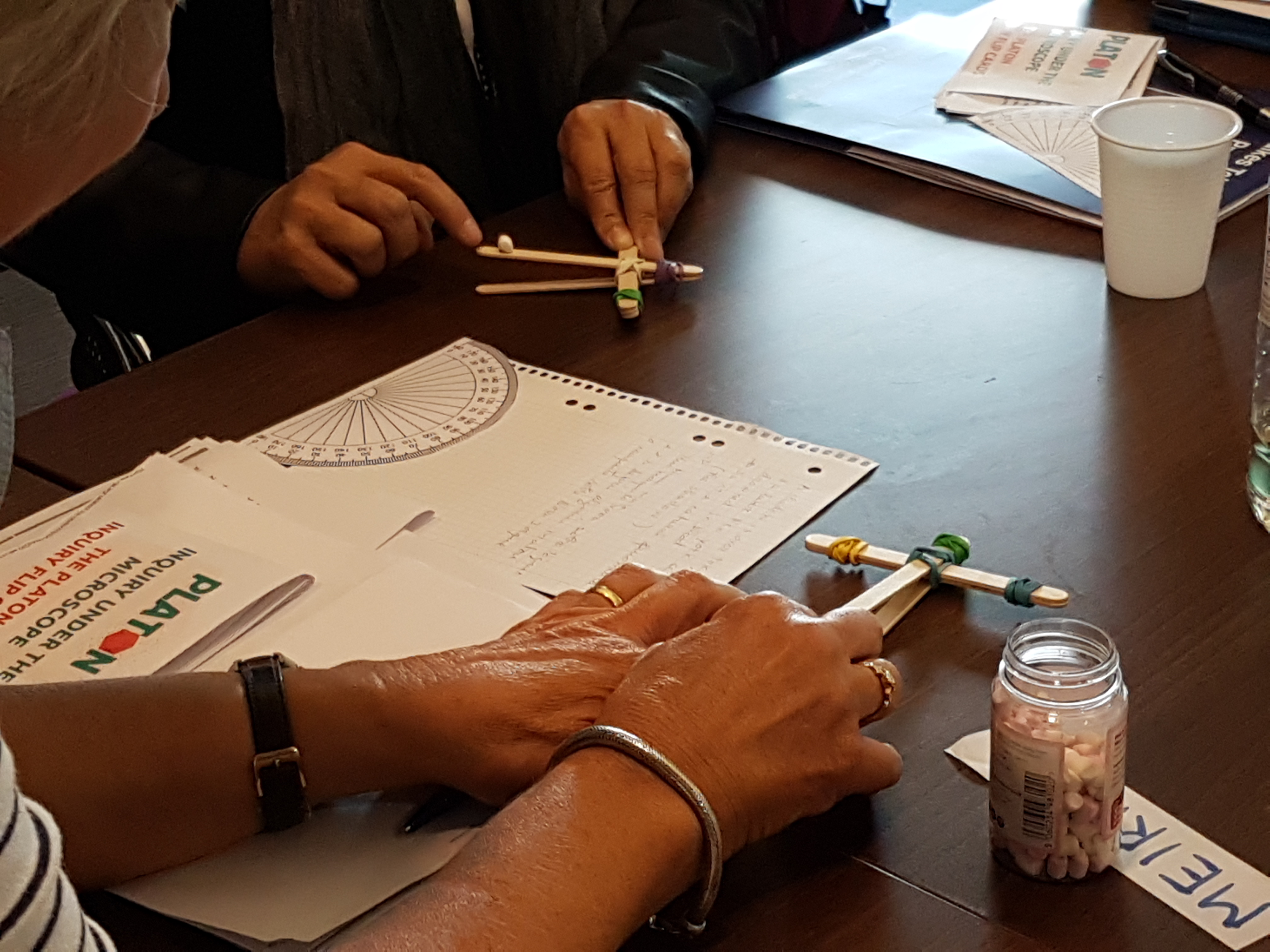 investigated mystery boxes and learnt about the Big Ideas of Science from the PLATON project. A fun day was had by all, with teachers keen to try the activities and what they learnt, in their classrooms. 
If you are interested in being a PLATON pilot school in the UK, please contact us (support@faulkes-telescope.com) for more information.