The Faulkes Telescope Project goes off with a Bang!
in
Last week the FT team were at the Big Bang Fair with the Gaia Alerts team from the University of Cambridge. Schools from all over the UK came along to the event to learn about all the science careers available to them.
The Faulkes team were there to show pupils how they can get involved in using our telescopes to observe all kinds of wonders in the Universe. In paticular, pupils and teachers were offered a chance to "Adopt a Supernova" and become involved in the Gaia Alerts project. Using the telescope network, students can track a new supernova as it explodes and fades over time.
The audience were also among some of the first to experience Mat Allen's newly developed augmented reality app that allows you to hold a planet in your hand! Find out more and access the app here.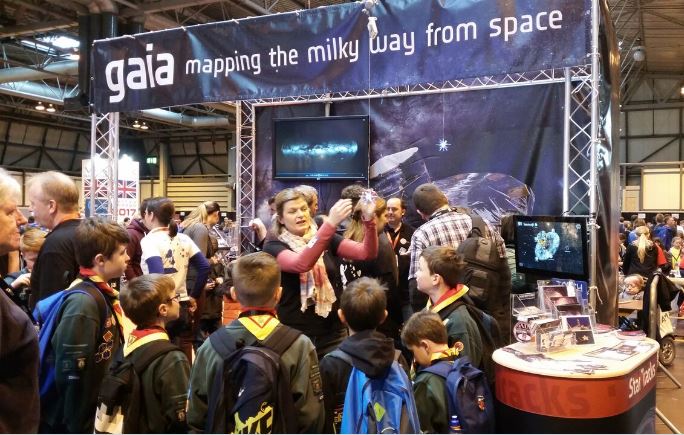 Image Credit: Anna Hourihane