ESA/GTTP Teacher Training 2015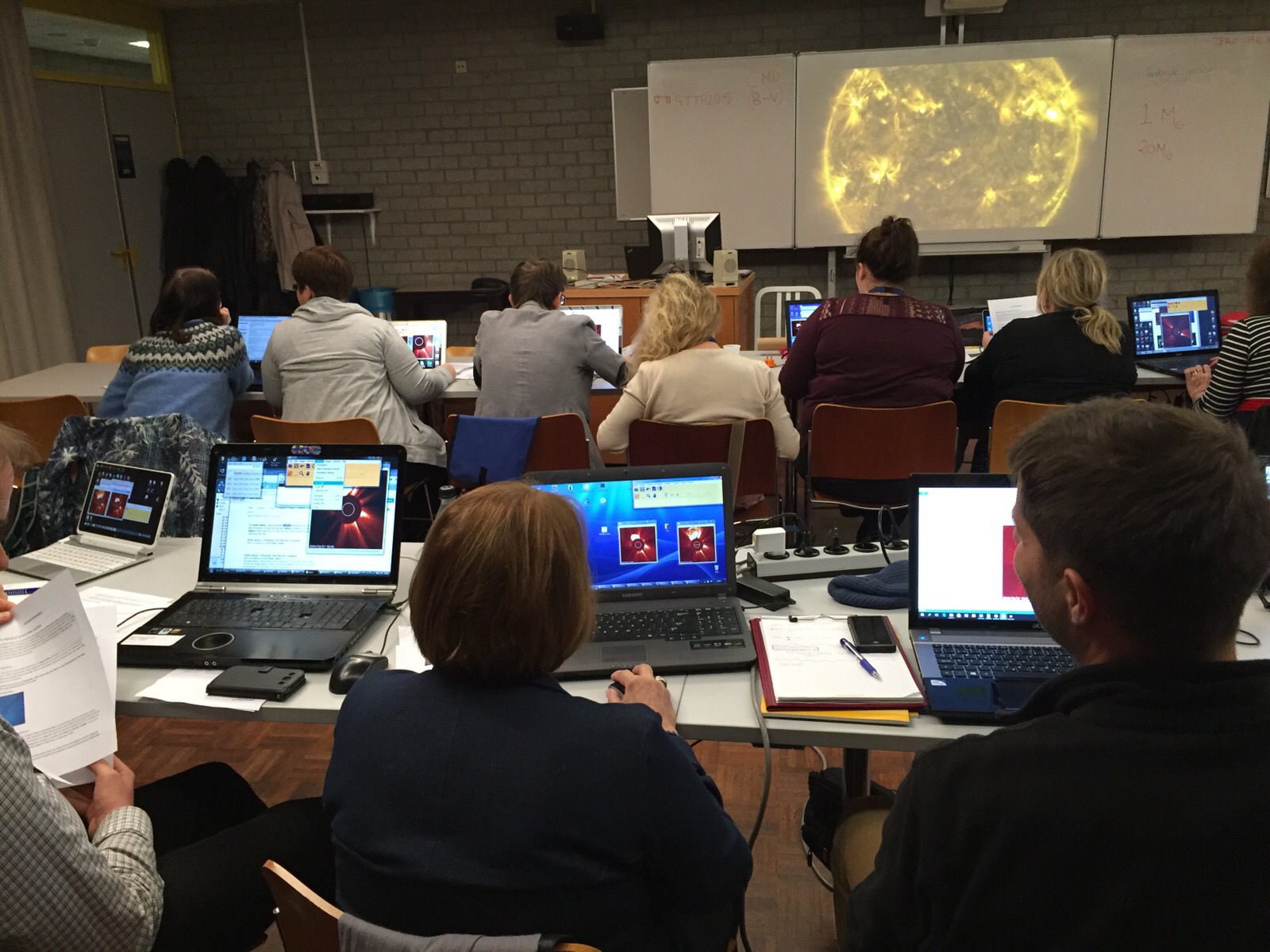 For the last 6 years, the European Space Agency (ESA) and the Galileo Teacher Training Program (GTTP) have teamed up to run an annual teacher training workshop for European teachers. This year the event was hosted at the European Space Research and Technology Centre (ESTEC) in Noordwijk, the Netherlands.
The workshop spread across 4 days and hosted 21 teachers from different ESA member states. They were introduced to a number of space-themed activities and resources they can use in their classroom to enhance student learning and engagement in science. Paul and Sophie from the Faulkes Team were there to deliver 4 sessions that demonstrated how schools can partake in real scientific research. All teachers were able to open their own Faulkes Telescope accounts so they were ready to use when they returned to their schools.
Paul showed teachers some of the exciting observations and projects that can be carried out, particularly in relation to one of ESA's current missions, Gaia. This is a spacecraft located 1.5 million kilometres away from Earth, surveying a billion stars in the sky in order to produce a 3D map of our Milky Way. Sophie then outlined some of the activities that are currently under development based on this mission and how schools can become involved. 
Teachers were also able to trial the newly developed resources based on the Down2Earth Impact Calculator, these are designed to help students learn about science topics such as energy and velocity through the context of asteroids, comets and impact events.
Teachers were also shown how to access observations made by SOHO (solar heliospheric observatory) through ESA's SOHO science data archive. This data can be used to investigate solar activity and the structure of the Sun. This session also showed teachers how to measure the speed of coronal mass ejections, expelling from the Sun's surface.
But the Faulkes team were not the only ones running sessions. With representatives from a number of projects and institutions around Europe, teachers were able to return to their schools with a wide variety of free classroom activities.
If you'd like to apply for next year's workshop, keep an eye on the following link for news and updates:
http://www.esa.int/Education/Teachers_Corner/