UK Space Conference 2015
in
 Paul and Sophie of the FT team were at the 2015 UK Space Conference held in Liverpool this year. Here they were able to demonstrate to 250 students from 6 schools around the UK how they can design their own asteroids or comets and crash them into anywhere on Earth's surface using the Down2Earth Impact Calculator. 
After the initial excitement of wiping out various regions of the UK and the world, they were introduced to how this simulation is based on real science and applies to their school curriculum. Students were able to experiment with changing the velocity of an impactor and observing how this affects the kinetic energy and the damage that it causes.
The team were joined by other delegates including STFC (Science and Technology Facilities Council) with their collection of meteorites. This allowed students to see real, up-close specimens of these objects that have caused craters on Earth similar to those they had produced with the Impact Calculator. 
The Stardust team then inspired students to consider a number of possible ways in which these objects can be deflected in order to prevent the damage that they had seen to result from these occurences.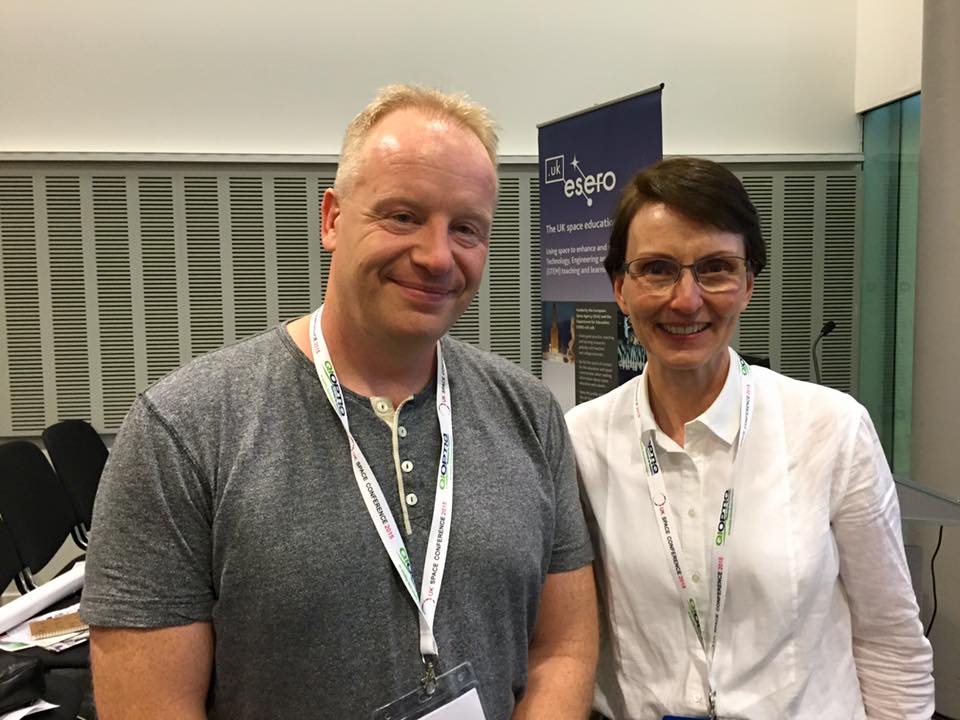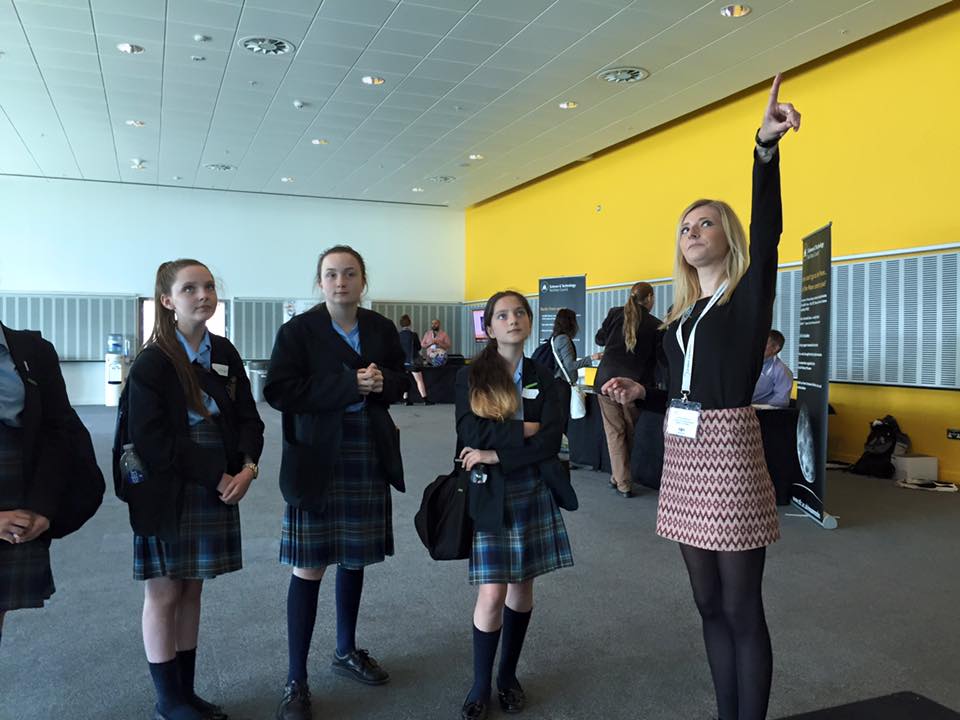 The demonstrations recieved lots of positive feedback and reached students of all secondary level ages, both male and female.
Students were actively engaging with science and its more exciting elements of death, destruction and dinosaurs.
When the team weren't working with the schools they were able to meet some of the conference exhibitors who are currently contributing to the science and space community, including British astronaut Helen Sharman. Here they learnt about the current big projects and focuses within the industry and the direction it is taking.