ESTEC Teacher Training Summer Workshop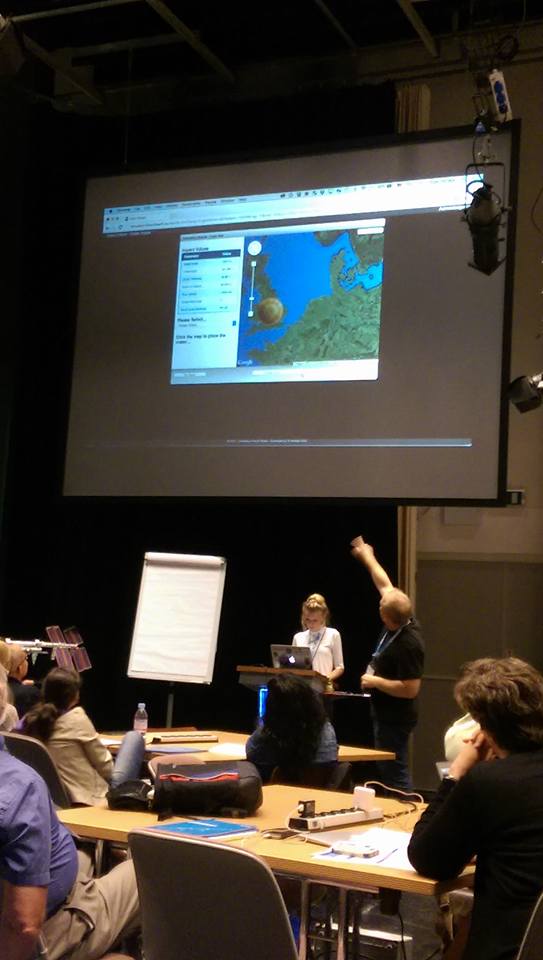 The Faulkes team had a busy few days last week at ESA's European Space Research and Techonology Centre (ESTEC) in Noordwijk, Netherlands. Here they took part in a 3 day teacher training workshop for European primary and secondary school teachers. 
The workshop focussed on 5 themes of astronomy and space science; Gravity, The Solar System and Rosetta, Understanding Planet Earth, Light and Space Exploration and Human Spaceflight. Each theme was introduced with a plenary keynote speaker. These included presentations from Matt Taylor, ESA's Rosetta project scientist and one of ESA's own astronauts, Andre Kuipers.
The Faulkes team presented on day 2 of the workshop as one of the Solar System and Rosetta sessions for the secondary school teachers. Here they demonstrated how to apply asteroids, comets and impacts as a context to engage and excite students in the STEM subjects. 
Paul introduced teachers to some of the history of impacts and their influence to life on Earth and the scars they have left behind on its surface.
They were then shown the Down2Earth Impact Calculator, an online simulator which allows students to to design their own object and strike it onto Earth. Following this, they were guided to some of the educational resources that are currently available on the website and informed of further activities currently under development in collaboration with ESA.
Following the theme of Light on day 3 of the conference, Paul, Sarah and Sophie presented teachers with some resources that can be used to explore the Sun straight from the classroom, using real scientific instruments and data.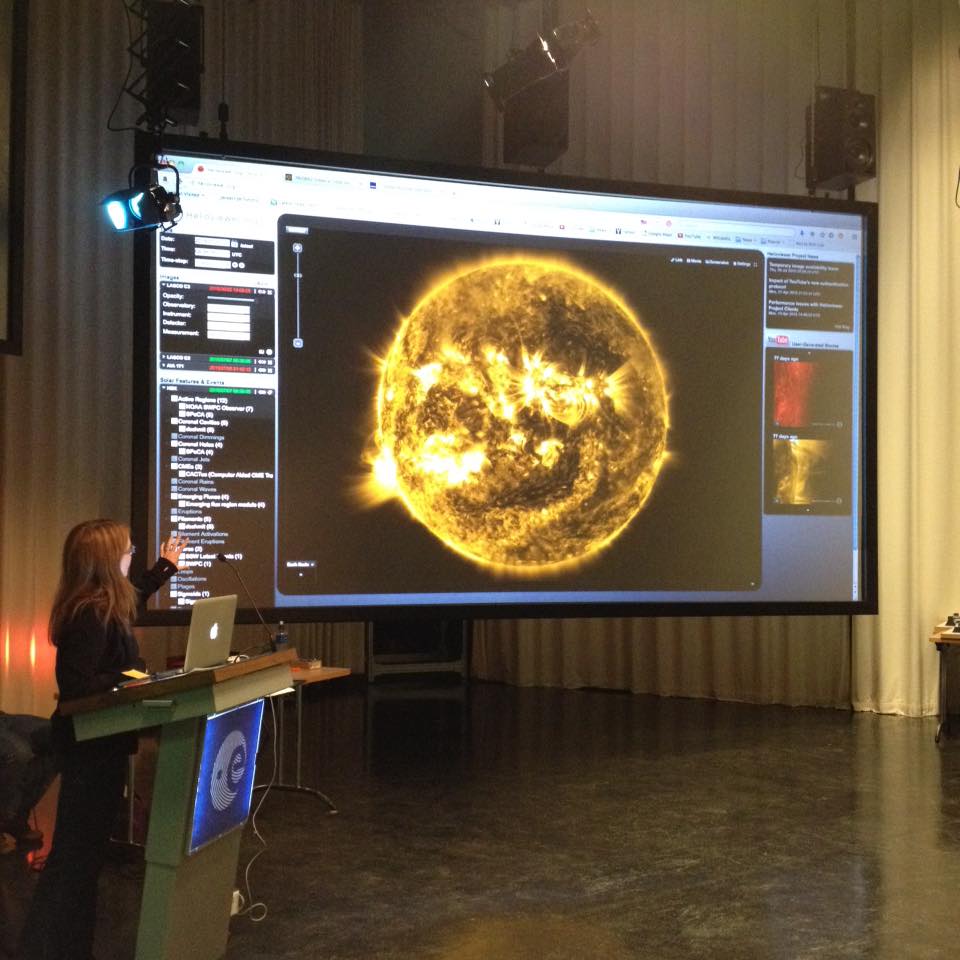 Paul kicked off the session by explaining some of the background information on the Sun, its features and characteristics. Sarah and Sophie were then able to demonstrate how we can take a look at some of the evidence that this knowledge is based upon, using data from ESA's Solar and Heliospheric Observatory (SOHO). 
The SOHO satellite follows an orbit around Earth at a distance of 1.5 million km where it sits at Lagrange point 1, allowing it to constantly observe and image the Sun. 
The Faulkes team showed teachers the numerous instruments that constitute the SOHO satellite and how they can each be used to observe different features and phenomena. This vast amount of data is all accessible and available for free on the SOHO Data Archive and can be used in a variety of ways.
The Helioviewer application allows you to generate movies and videos from SOHO's observations, whereas the SalsaJ software can be used for making measurements and analysing the data. These tools are all free to use and are ideal for classroom activities of various levels. They enable students to perform investigations using real scientific data, giving them an opportunity to work just like a scientist.
Teachers responded with many positive comments and intentions of using these resources in their classrooms.
For more information on the events of the workshop see the following links: 
https://www.facebook.com/groups/ESAteach2015/http://www.esa.int/Educatio...
https://www.facebook.com/groups/ESAteach2015/