ESA-GTTP teacher Training workshop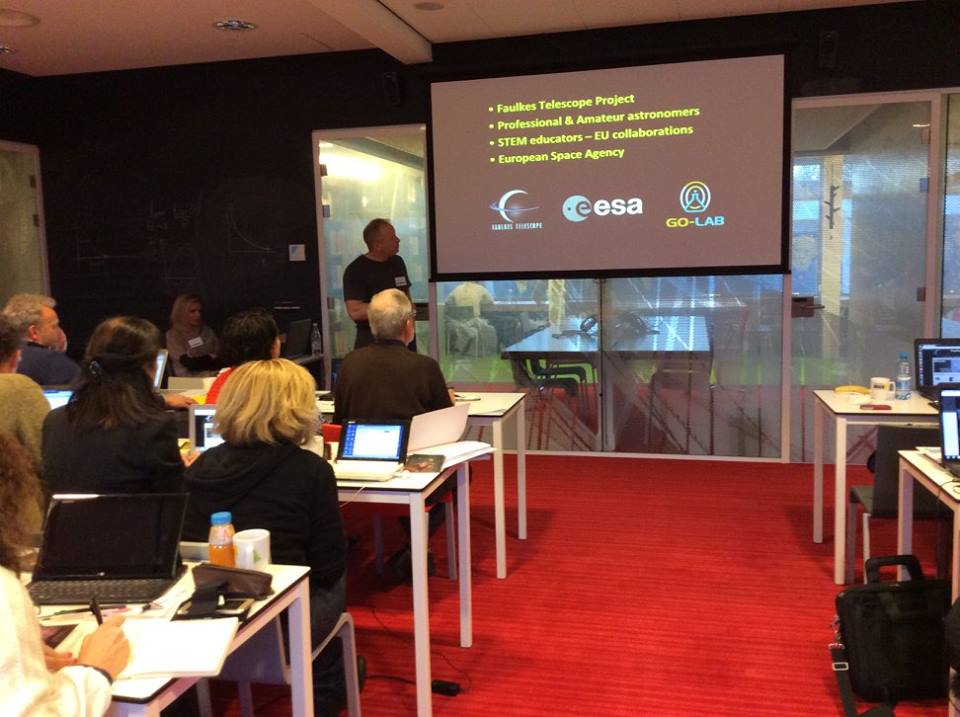 The Faulkes Telescope Team recently participated in the 2014 ESA/GTTP Teacher Training Workshop in Leiden, Netherlands. This was the fifth event in a series of five training workshops for science teachers of students aged 12 to 18.
The workshop used areas in astronomy and space science to provide teachers with a variety of methods they could take back to the classroom and use to engage their students in scientific subjects. The programme ran from December 8th through till the 12th and delivered numerous innovative practical sessions and lectures from experts in the field.
The Faulkes team was able to demonstrate the new On Sky interface, showing teachers how they can search and retrieve data from the archives and also how to book an observing session of their own with one of the telescopes and perform in their lessons. In addition to this the team also demonstrated the Down2Earth Impact Calculator and had the teachers carry out an activity that they could take back with them and repeat as a classroom activity.
The teachers were provided with a number of educational resources and activities that use data from the Faulkes Telescopes and make use of the Impact Calculator to teach a number of areas of the school curriculum and also incorporate a variety of useful skills such as retrieving, analysing and interpreting data, planning experiments, plotting graphs and performing
calculations using mathematical formula. 
For further information, photographs and details regarding future upcoming events, please follow the Facebook link here. 
The next Teacher Training event is due to take place in Cardiff in April 2015,
which the Faulkes Team will again be participating in.Further details on how you can get involved will be posted here soon.