UK schools support Europes' billion-star survey mission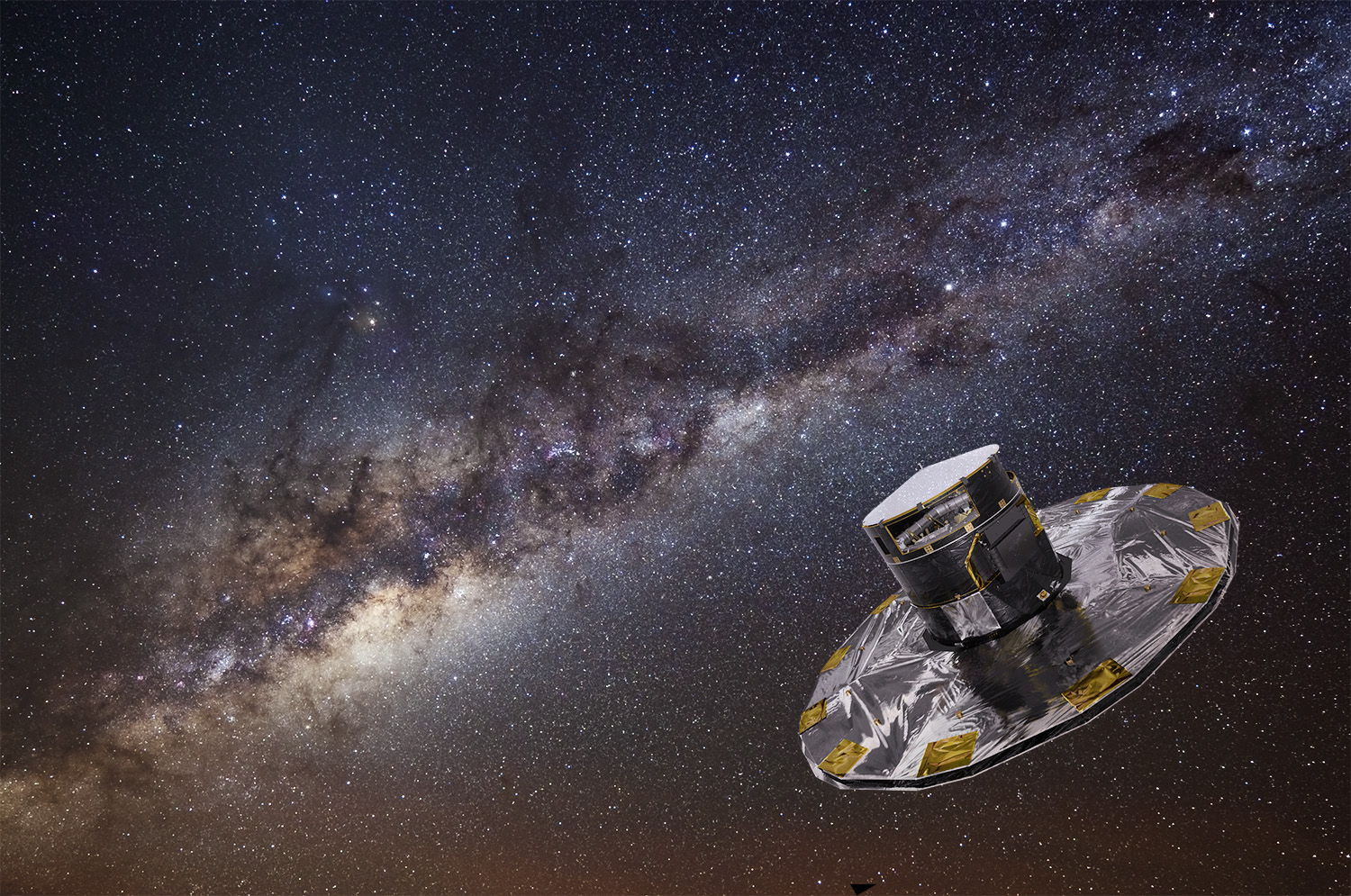 Just after 9am on Thursday 20th December, the European Space Agency will launch Gaia, a groundbreaking space mission to map a billion stars in our Milky Way galaxy – and astronomers from the Faulkes Telescope Project, based at the University of South Wales will be leading the UK's educational efforts.
 Gaia's mission is to create an incredibly accurate 3D map of our galaxy, by repeatedly observing a billion stars with its billion-pixel video camera. Gaia will allow astronomers to determine the origin and evolution of our galaxy, whilst also testing theories of gravity and mapping our inner solar system.
A by-product of this ambitious survey will be the accidental discovery of new variable stars, galaxies and asteroids, every day – which is where the Faulkes Telescope Project comes in.
"The first Gaia science discoveries will immediately be made available for study by professionals, but we will be able to access that same data through the Alerts programme at Cambridge University, and feed it to schools. These schools can then observe these new discoveries using the Faulkes robotic telescopes, and they will become the first to confirm and obtain more information on them" says Professor Paul Roche, Chair of Astronomy Education at the University of South Wales. "By participating in the Gaia Alerts programme, and remotely controlling the Faulkes Telescopes to observe exciting targets discovered just hours beforehand, UK schools will be making real contributions to the research side of this project."
Schools and amateurs will be able to load their data onto the Gaia web site where it will be used in scientific analyses, and fully credited.
"A school class can be the first to 'adopt a supernova', observe it with robotic telescopes such as the Faulkes instruments in Hawaii and Australia, and provide critically important science information which we need to understand the new sources. That class will be doing original science, and will be credited for their research contributions" says Dr. Sarah Roberts, Director of Education for the Faulkes project. "We hope this will help inspire students to study science, technology, engineering and maths subjects, which are vital for our future economy".