The FT Team go scouting!
On Saturday 15th June, the Faulkes Telescope Project joined the UK Space Agency and National Space Centre at the All Wales Cub Fun Day in mid Wales.
Held once every 3 years, and organised by the Scouts Wales group, this is 'a day of excitement, adventure, learning, teamwork and exploration for all Cub Scouts throughout Wales'. The event, held at the Royal Welsh Show Ground in Builth Wells attracted over 2,500 Cub Scouts and 1000 volunteers this year, and despite the typical welsh weather, proved to be a fun day out for all involved.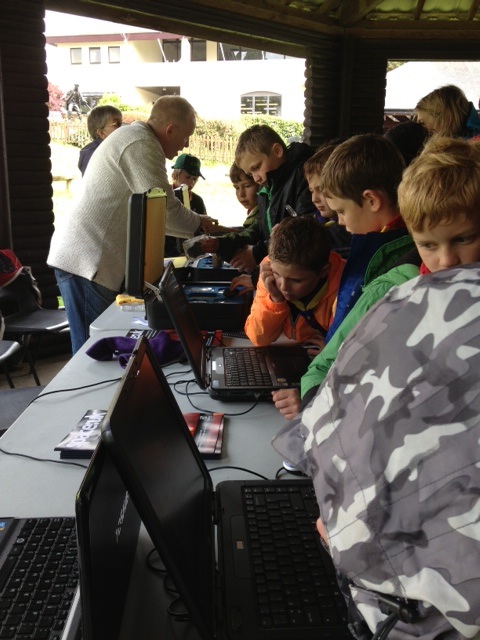 The theme of the UK Space Agency's stand was ' Exploring the Solar System' and had a particular focus on comets, asteroids and impacts. The FT Team took samples of meteorites and dinosaur fossils, which were greeted with great enthusiasm by the cubs, and a lot of them impressed the team with their questions and discussions on what they were holding.
We also took along laptops with our 'Impact Calculator' software for the cubs to use - choosing the size, angle and velocity of an asteroid and blowing a hole in Wales proved to be very popular with the cubs, with lots of them coming back for more destruction throughout the day!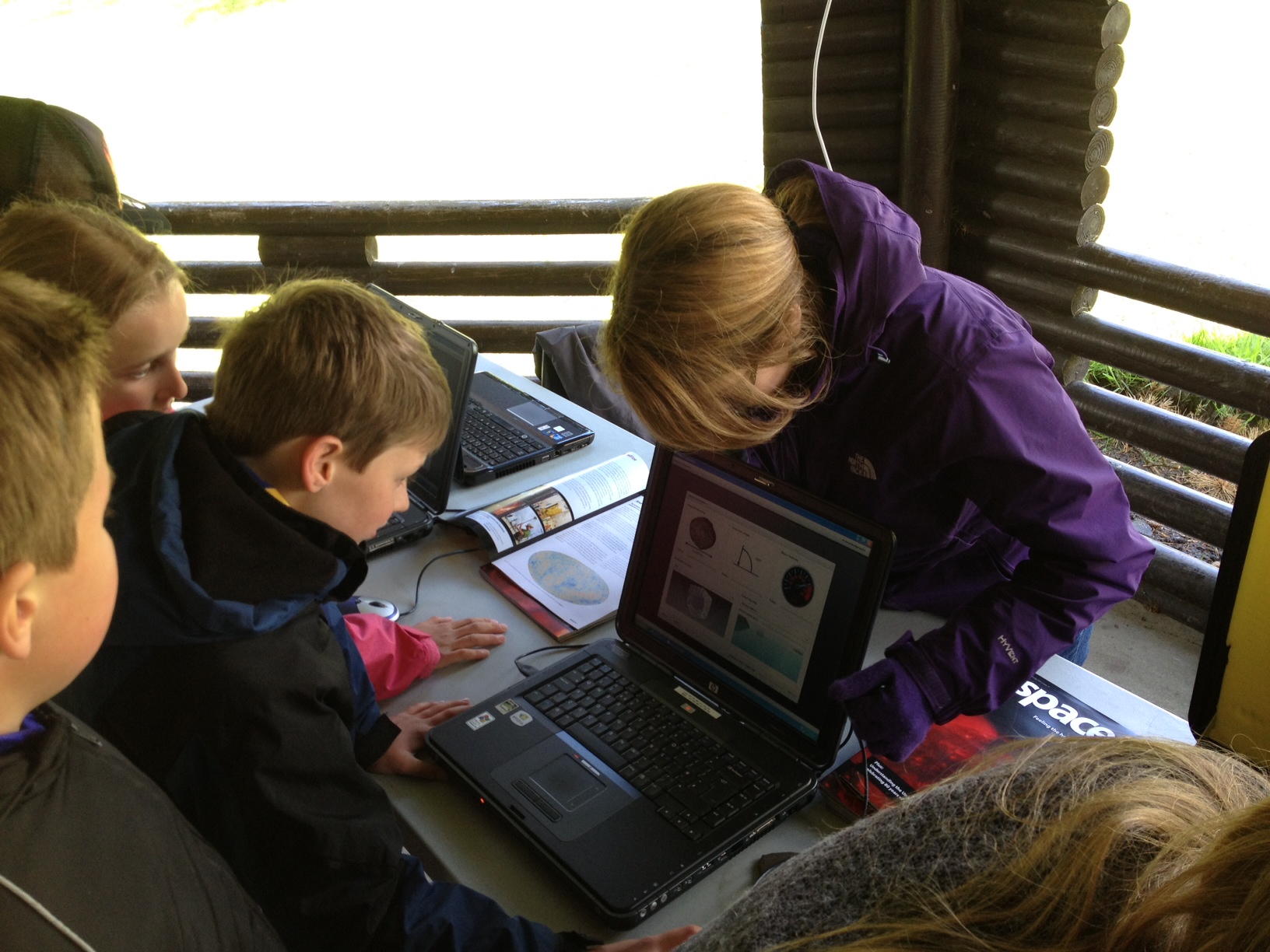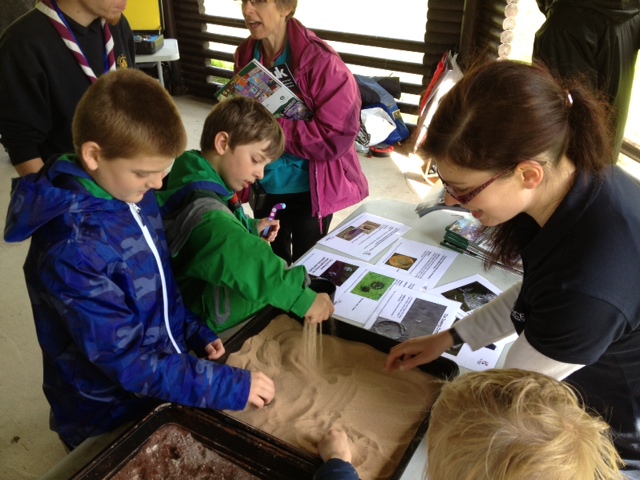 They were also able to carry out a more 'hands-on' impact activity, courtesy of the UK Space Agency.  Dishes of sand, flour and cocoa powder were provided, along with short instructions which encouraged them to throw marbles into the different materials at different heights and angles and create their own impact craters. Judging by the youngsters (and staff!) covered in coca powder and flour at the end of the day, they thoroughly enjoyed this scientific investigation!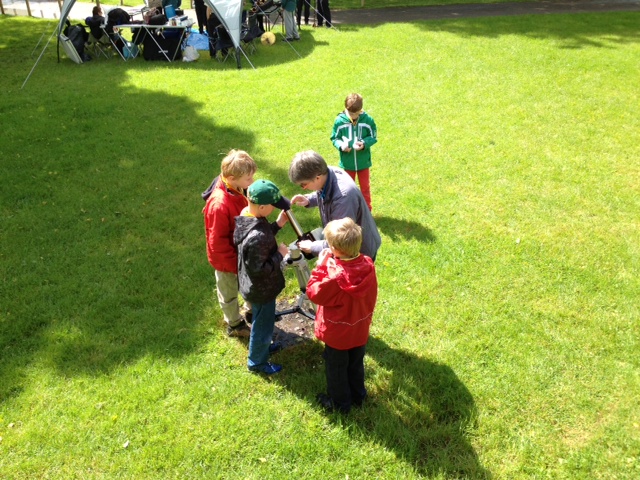 Throughout the gaps in the rain, the cubs were also given the chance of looking at sunspots on the surface of the Sun using both a solar telescope and wooden suns spotters. But with the weather being highly unpredictable, the focus was more on the activities we had undercover in the bandstand.
Looking at temperatures of objects (including the cubs!) in the bandstand were the National Space Centre, who brought along a hand-held infrared camera to show the cubs how astronomers look at objects in space beyond optical light. After talking about space missions which will be launched in the not-so-distant future, they were treated to a demonstration of how to build a comet here on Earth using wine, worcestershire sauce, sand, water and dry ice - an interesting mix of ingredients, and an exciting mix of activities for the cubs.  Here's hoping we may have inspired a future generation of scientists….