UK school helps confirm new comet with FTN
On 13th April, a possible new comet was discovered by Robert McNaught using the 0.5m Uppsala Schmidt telescope at Siding Spring, Australia. As is normal for new discoveries, follow up observations of the object were carried out by a number of observatories and Nick Howes, FTs pro-am program manager was quick to pass the coordinates of this exciting target onto schools booked on the Faulkes Telescopes for follow up observations.
Shooter's Hill Campus School, London took up the request for more images and observed the target over their 30 minute session on Faulkes Telescope North. Together with more observations from Nick, a total of 17 images were stacked together and submitted to the Minor Planet Centre in Harvard. On 16th April, three days after it was first seen it was confirmed that this object was indeed a comet.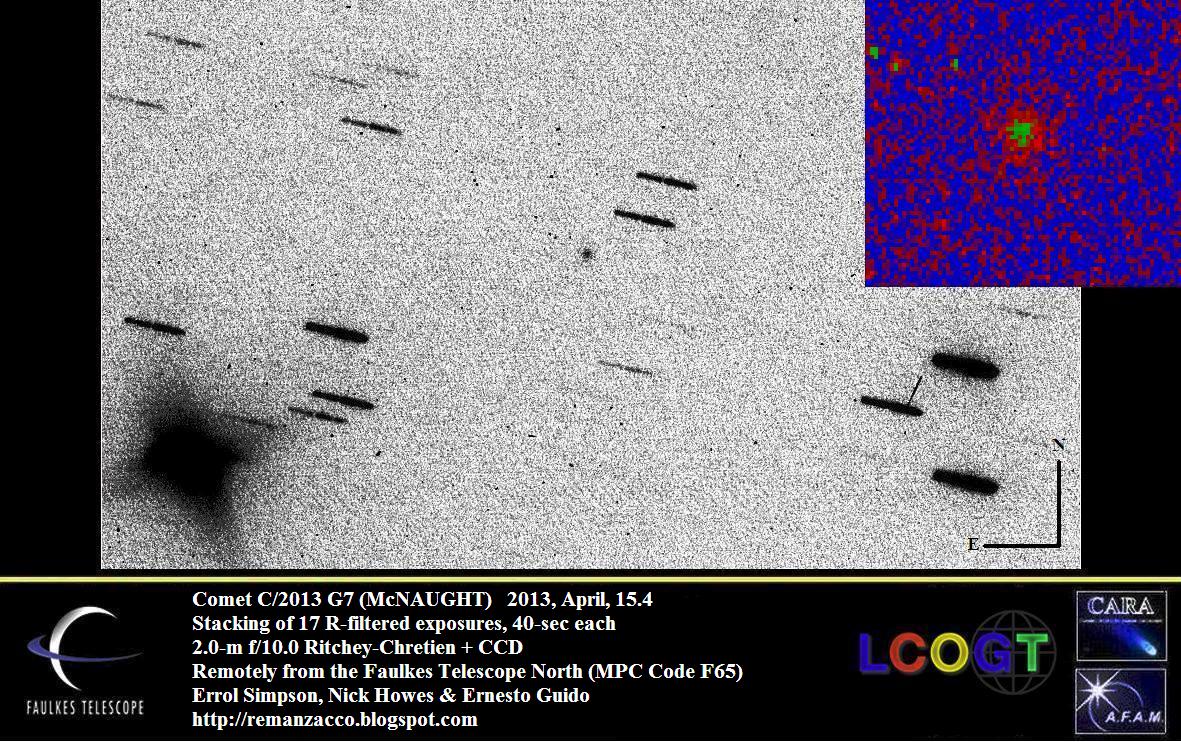 "The ability to respond quickly to these types of objects, which are initially posted as new Near Earth Object Confirmation Targets by the Minor Planet Centre at Harvard, is unique in the educational field" said Nick "With many objects being found every day, being able to engage schools in taking part in real discoveries and follow on scientific observations is fantastic, and is really appreciated  by the professional sky survey teams I have spoken to"
"It's fantastic that schools can help in the process of identifying comets" continued Nick, "we're working on making projects like this easier for schools to be involved in, and helping them get the most out of the data they obtain. This year promises to be great for getting schools doing real science with the Faulkes Telescopes!"
For more information on comets and other solar system bodies, have a look at our educational resources page here.