Stargazing LIVE
The beginning of this month saw the return of the BBC's Stargazing LIVE programme and associated events across the UK.  The Faulkes Telescope Project and students at the University of Glamorgan (where FT is based) were very busy during this period, holding themed observing days, participating in public events and generally trying to enthuse the public and schools about Astronomy whichever way they could.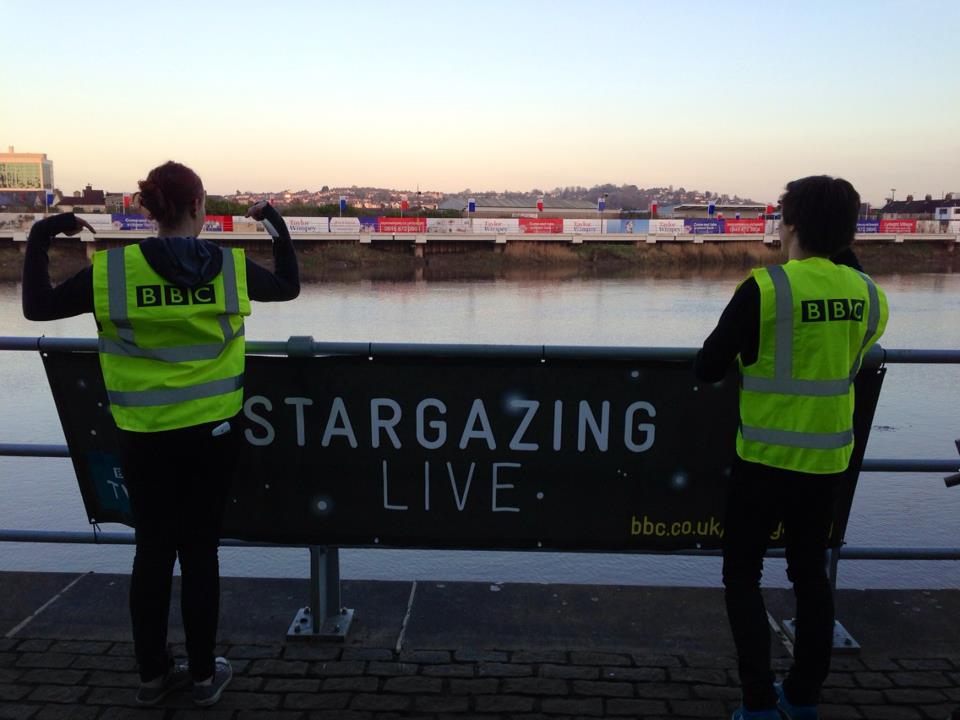 The first public event, at the Riverfront Thetare, Newport was attended by around 15 University of Glamorgan students all studying on the BSc Observational Astronomy degree. Below, 1st year undergraduate Jason Wotherspoon, reports on how the event went.
"The Riverfront Theatre, Newport played host to this year's
Stargazing LIVE last Wednesday (9th Jan), and seemed to entice a large number of the people. It began with a barrage of schools, scouts and families coming in to watch the talks and workshops (many miniature rockets were created, to the evident delight of parents…) and to have their questions about space answered. University of Glamorgan students were there in force and on hand to answer as many questions as possible, and there were many questions; the University display was very popular and at many points, three children deep, with everyone keen to hold meteorites that had travelled further than they could imagine. Despite the less than favourable conditions outside, students and amateurs did their best to see what was in the sky and many children and parents (and even an event steward or two) were left in awe at seeing
Jupiter.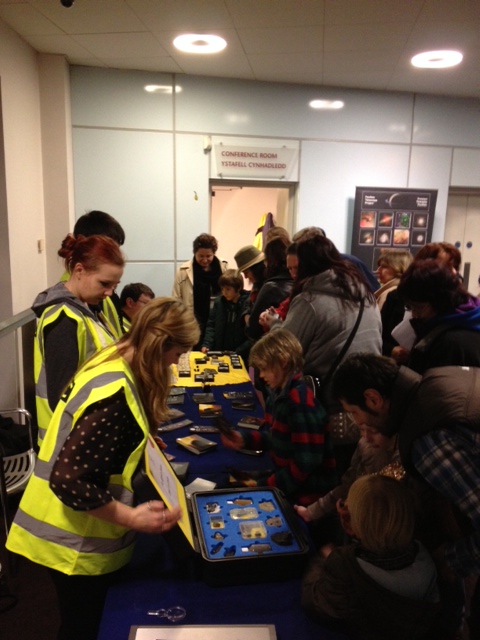 In all, approximately two thousand people came through to the Riverfront through the day and night to find out more about space; many left with the answers they craved, some left with more questions, maybe questions they themselves will feel the drive to answer, the
drive to wonder what is out there."
The second public event attended by the Faulkes team and University of Glamorgan students was at the National Museum of Wales, Cardiff. Held on Saturday 12th January, this one-day event consisted of a number of talks, workshops and Astronomy displays, all free of charge for anyone to attend.
The Faulkes Project/University of Glamorgan again had a display stand with free space postcards for children, and educational booklets for teachers, but the most popular offering was the 'Impact Calculator' simulator where children (and adults!) could simulate an asteroid or comet hitting Wales and seeing what size crater would be made and find out how it would affect life on Earth. Linking in very nicely with the meteorites display run by the National Museum of Wales, this gave members of the public a very hands-on, interactive way of seeing how dangerous space can be, and why the Faulkes Project are encouraging schools to keep an eye on asteroids and comets in our Solar System through observations with the Faulkes telescopes in collaboration with observatories across the world.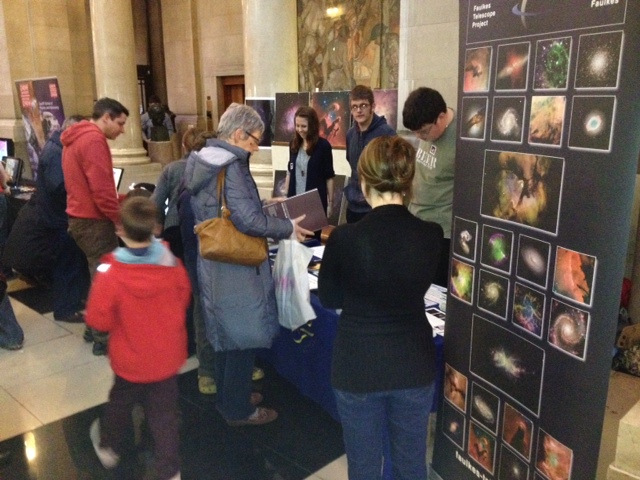 One observatory which the Faulkes project has been working closely with is the Lowell Observatory in Arizona. A few months ago, the Faulkes Team began a project (http://www.faulkes-telescope.com/news/2499, inviting schools to observe small, icy bodies at the very edges of our Solar System. In the week of Stargazing LIVE, the Faulkes team ran a themed observing day where schools were asked to use the telescopes to observe a selection of these objects - the sessions were snapped up quickly by schools, and the day was a huge success with one school even helping to discover a new comet (http://www.faulkes-telescope.com/news/2514).
This years Stargazing LIVE was a great way to start the new year - here's hoping the rest of 2013 will be as eventful!