FT users catch streaking asteroid in the act
A few days ago, an asteroid spanning nearly twice the size of Wembley stadium zipped passed Earth and was captured by astronomers across the world. At a distance of about 14 times that between the Earth and the Moon, this asteroid was not a threat to life on Earth, but was an exciting object to capture in telescope images.
One school who used Faulkes Telescope North to image this asteroid, was Highgate School in London. Teacher, David Smith, used the instructions given on the Faulkes website (http://www.faulkes-telescope.com/node/2492) to find the coordinates of 2012LZ1, and then tried observing the object during their session on 15th June. However, a mix-up with the time of their observing session meant that they had to quickly change the coordinates they pointed the telescope at, but as you can see in the 2 images below, they still managed to capture 2012LZ1 as it travelled past Earth on its orbit around the Sun.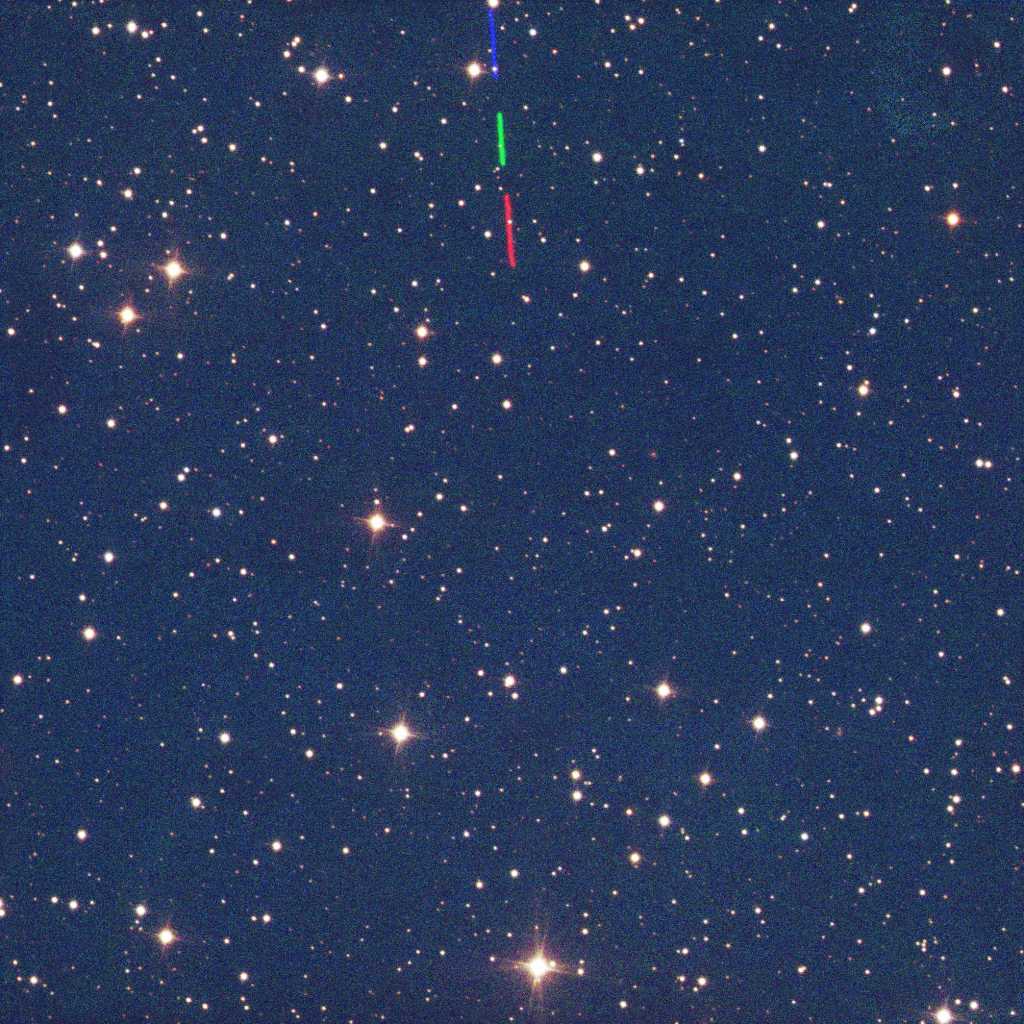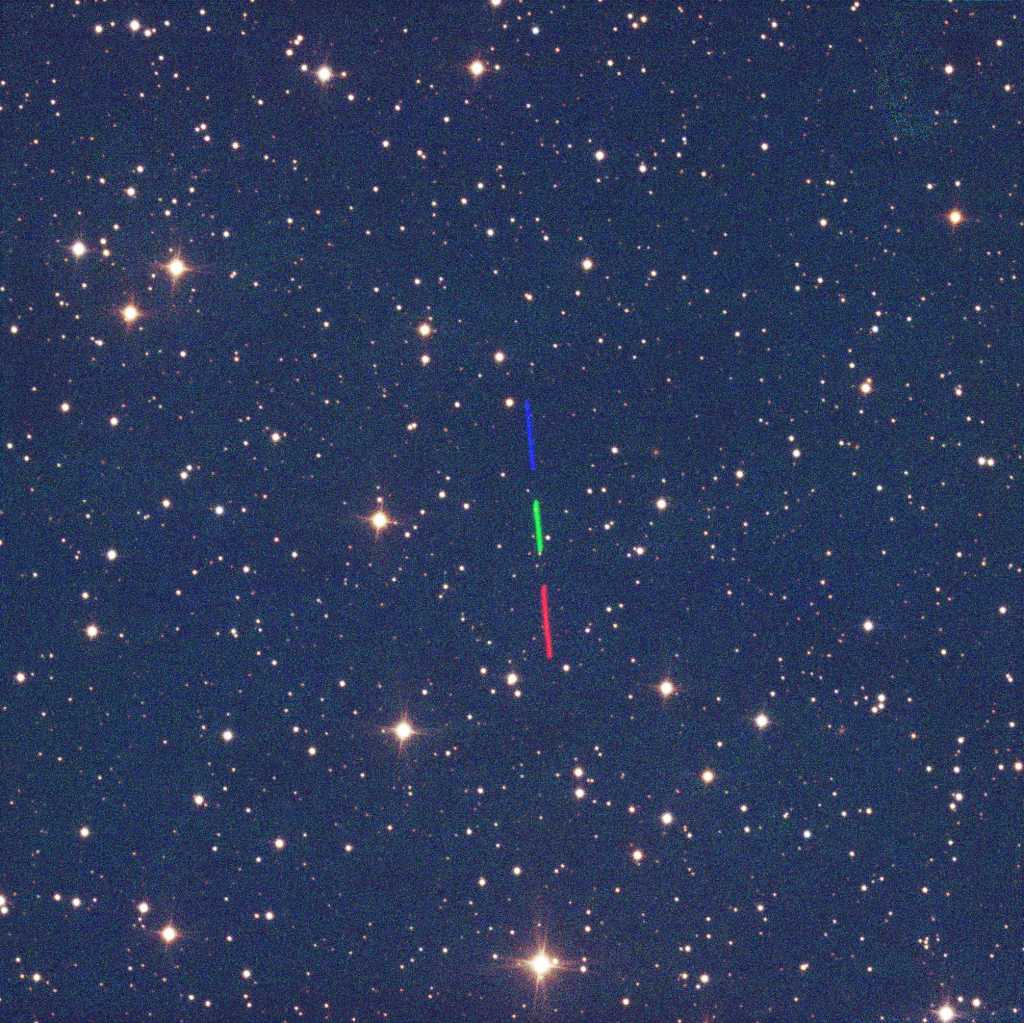 With an object moving so quickly in the sky, longer exposures (in this case, 60s each in blue, green and red filters), result in the object leaving a streak in the final 3-colour composite image as the asteroid travels quickly across the telescope field during each image.
The asteroid was also imaged by a team of amateur astronomers in the UK and Italy, including Nick Howes, the FT pro-am programme coordinator. Below is their animation of the asteroid moving across the field of view of the telescope. More details on their observations (and more information on their use of the Faulkes Telescopes) can be found on their blog - http://remanzacco.blogspot.it/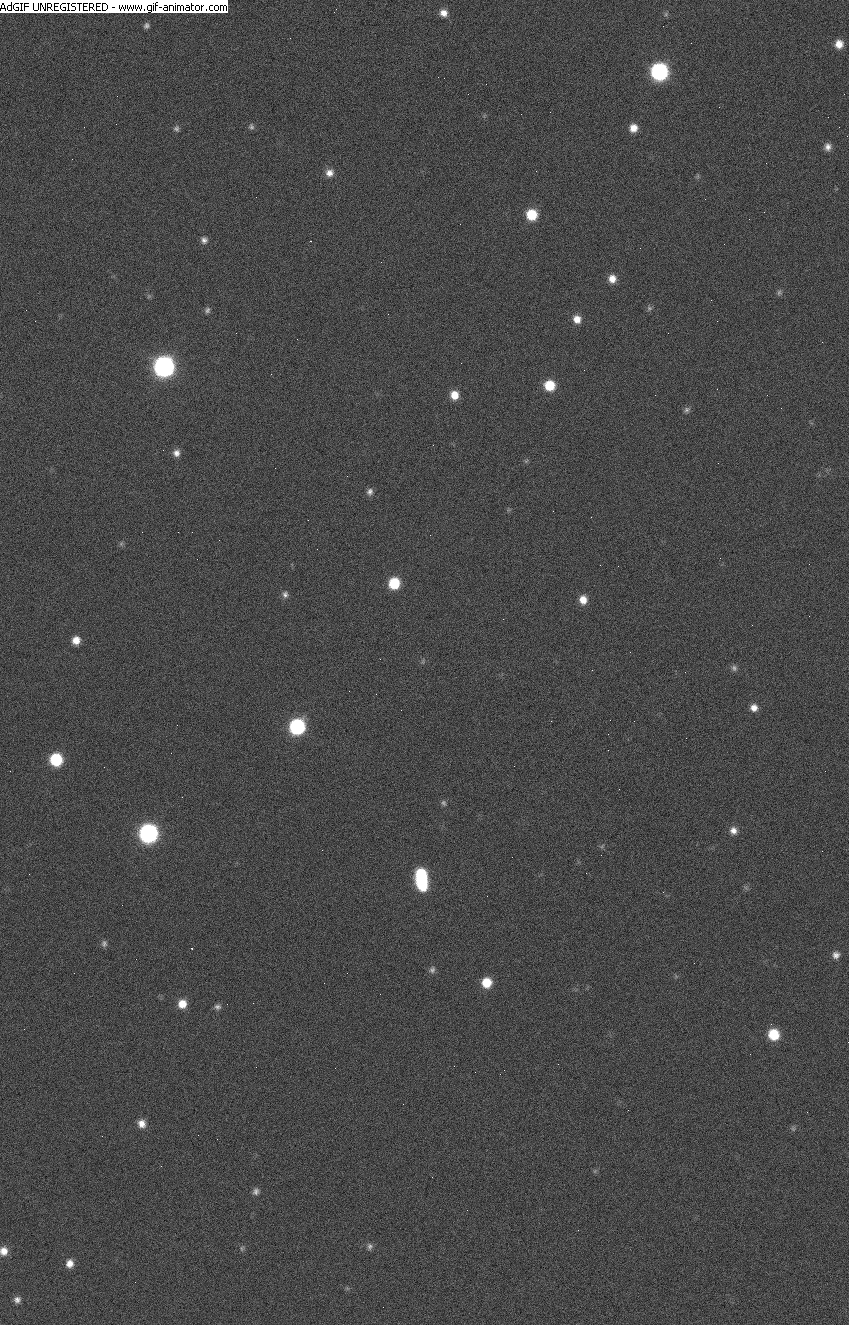 If you would like to try your hand at observing asteroids, have a look at the instructions on the Faulkes website here, substituting the name 67P for the name of the object you'd like to observe: http://www.faulkes-telescope.com/node/2492
Or if you're more interested in seeing what would happen if an object the size of 2012LZ1 hit the Earth, why not have a play on the Down2Earth's project 'Impact Calculator' and simulate the effects of this type of impact (http://education.down2earth.eu/impact_calculator). It's fun, but very scary!