Faulkes Telescope light curves of Aquila X-1
2016 - 2017 activity below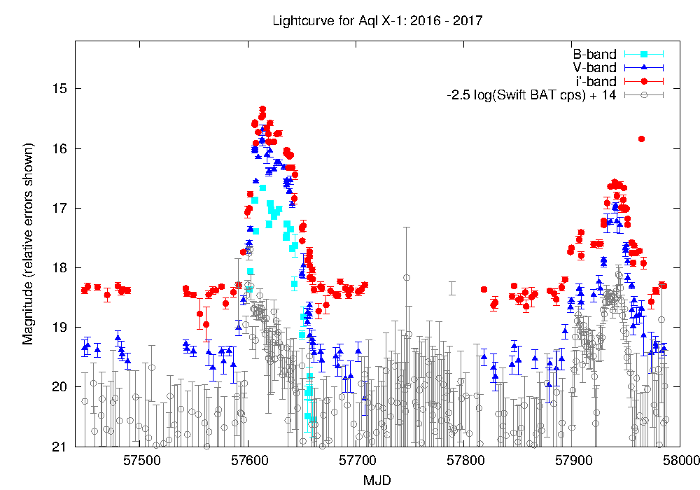 The 2016 Outburst - see our ATel here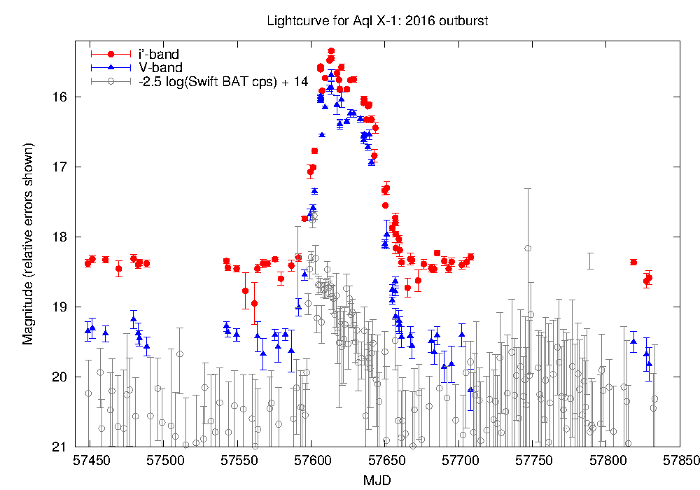 The 2010 Faulkes light curve (we include data from the RXTE ASM):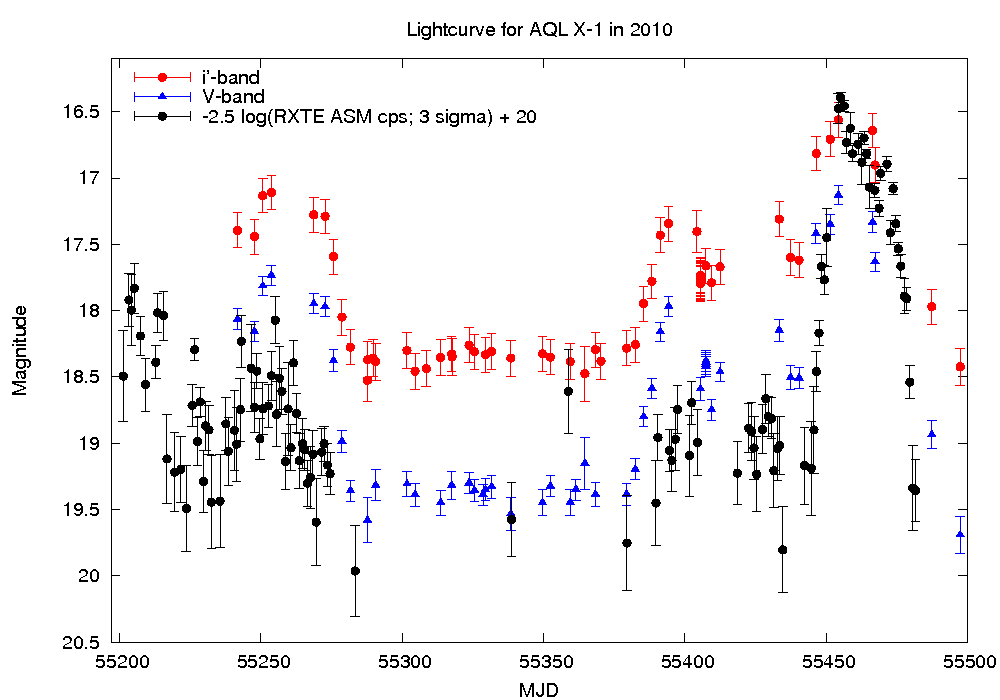 The Faulkes long term light curve (outbursts in May 2007, Sep 2007, Jun 2008, Mar 2009, Nov 2009, Jul-Sep 2010):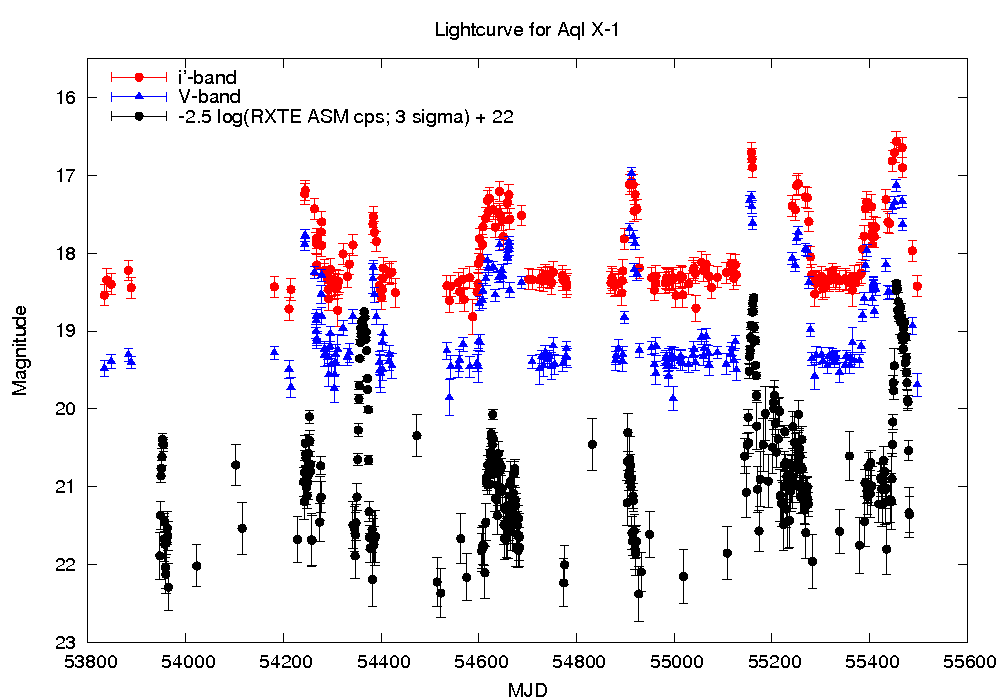 These data have appeared in ATels #1218, #1970, #2288 and #2871.

The JACPOT XRB team monitored the Nov 2009 outburst at radio, infrared, optical, UV and X-ray frequencies.
Variability study of Aql X-1 on 2010-07-28 (top; i'-band) and 2010-07-30 (bottom; V-band):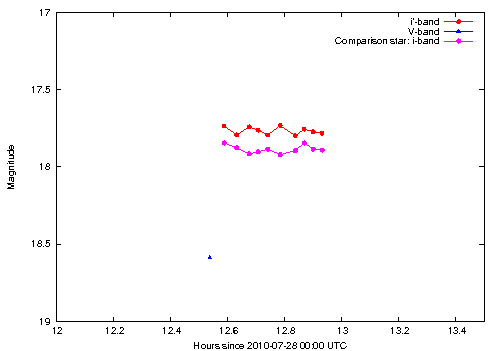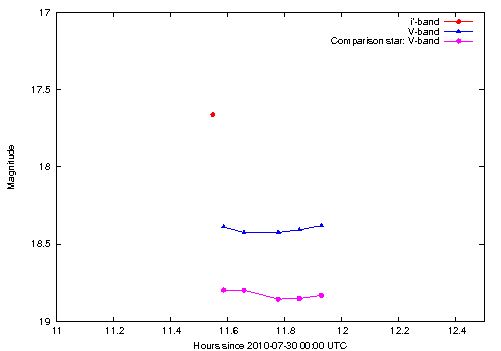 Comparison: GX 339-4 on 2010-03-22 (i'-band; in the hard state):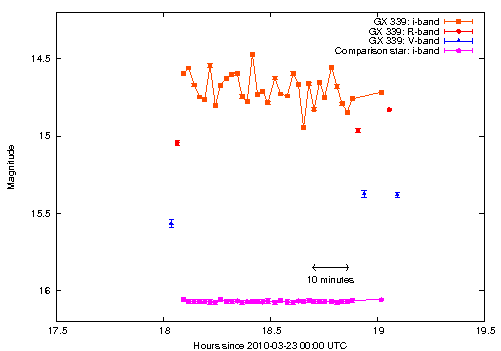 The March 2009 outburst light curve (including Swift/BAT data provided by the Swift/BAT team):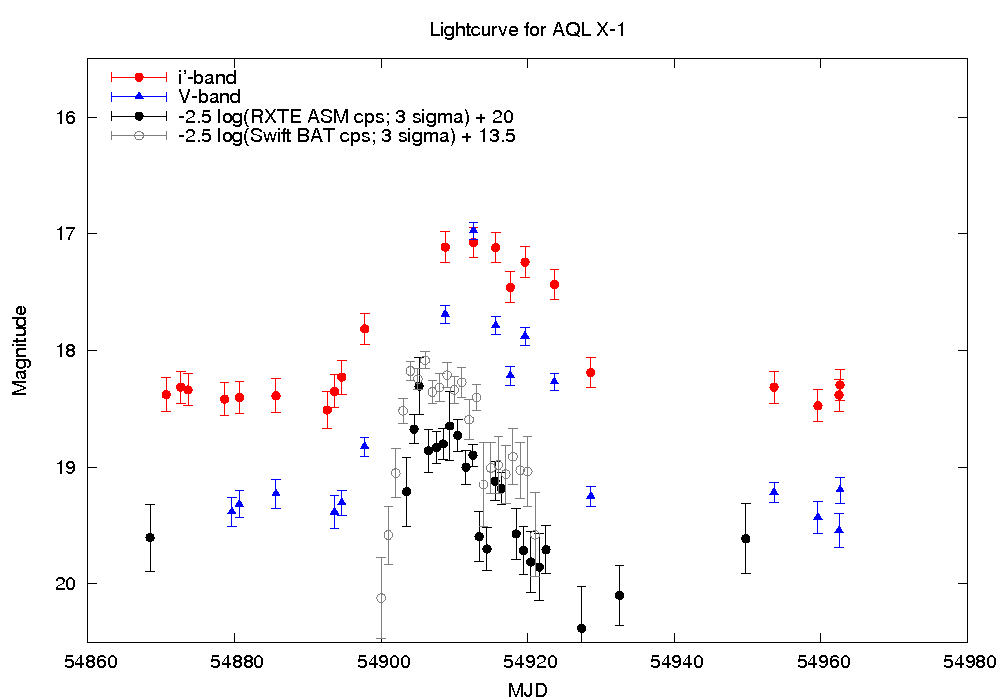 See our ATels from September 2007 here, March 2009 here, November 2009 here and September 2010 here. 

See also long-term lightcurves at Dipankar Maitra and Charles Bailyn's page and their resulting ApJ paper.
Click here to return to the main XRB page