Getting Started: Registering for a Faulkes Telescope Account
The first step to using the Faulkes Telescopes is to create an account. This account will allow you to book a time slot to observe, create an observation, download your observation images and check your observation quota. The following steps will guide you through creating a Faulkes Telescope account.
---
1) To create an account, navigate to the Faulkes Telescope homepage (www.faulkes-telescope.com). Click the link in the box in the top right of the page to register for an account: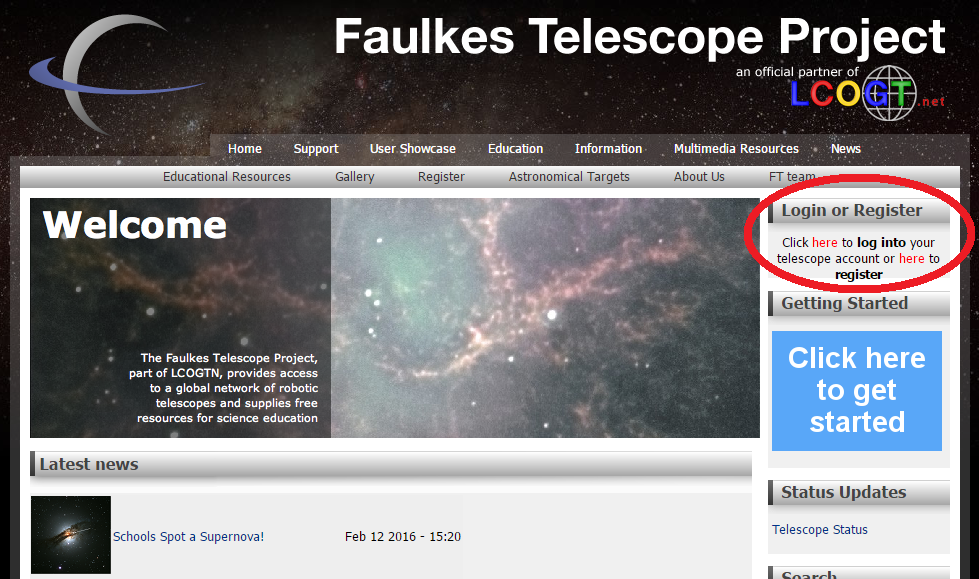 2) Read through the details on this page to see how you need to register. If you are a teacher, click the 'Apply for teacher membership' button at the top of the page. If you are not a teacher, you can send an email to info "at" faulkes-telescope.com to get assistance with your registration. It may take a couple of days to confirm your account creation.
Once it has been confirmed, you will be able to login to your account by clicking the link to login on the top right of the homepage.